laboratoryworkbench
Best Price Ducted Laboratory Fume Cupboards ManufacturersFor Hospital Chemistry Lab
Best Price Ducted Laboratory Fume Cupboards For Hospital Chemistry Lab

1.Ducted laboratory fume cupboards is typically a large piece of equipment enclosing five sides of a work area, the bottom of which is most commonly located at a standing work height.
Two main types exist, ducted and recirculating (ductless). The principle is the same for both types: air is drawn in from the front (open) side of the cabinet, and either expelled outside the building or made safe through filtration and fed back into the room. This is used to:
protect the user from inhaling toxic gases (fume hoods, biosafety cabinets, glove boxes)
protect the product or experiment (biosafety cabinets, glove boxes)
protect the environment (recirculating fume hoods, certain biosafety cabinets, and any other type when fitted with appropriate filters in the exhaust airstream)
2. Ducted Laboratory Fume Cupboards Specifications:

Ducted laboratory fume cupboards (fume cupboard & fume cabinet): main structure made of
high quality PP board, perfect for resisting corrosion and heat.
l Ducted laboratory fume cupboards sash: The full view vertical raising sash is manufactured of laminated
safety glass with the sash set into an extruded, low turbulence PVC track
that delivers smooth operation and steady sash positioning.
l Ducted laboratory fume cupboards Worktop: PP board, optional for epoxy resin,or ceramics for specific needs.
l Ducted laboratory fuem cuboards Lighting: 30W fluorescent lamp and switch.
l Ducted laboratory fume cupboards chemical laboratory fume hoodsvPower: AC220V,50-60HZ
l Ducted laboratory fume cupboards Exhaust system: The exhaust collar connects the fume hood to the
exhaust duct.
l Ducted laboratory fume cupboards exterior Dimensions: 1200/1500/1800*850*2350mm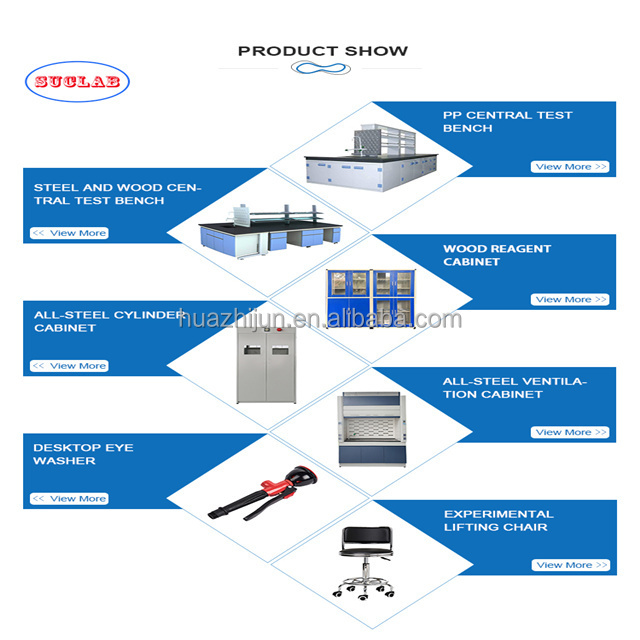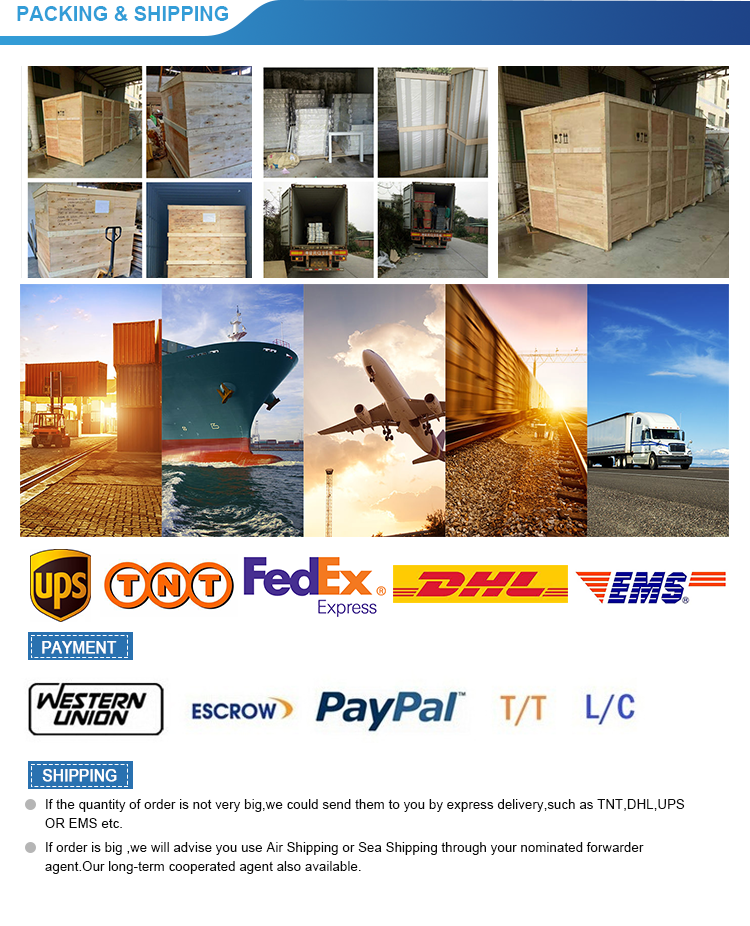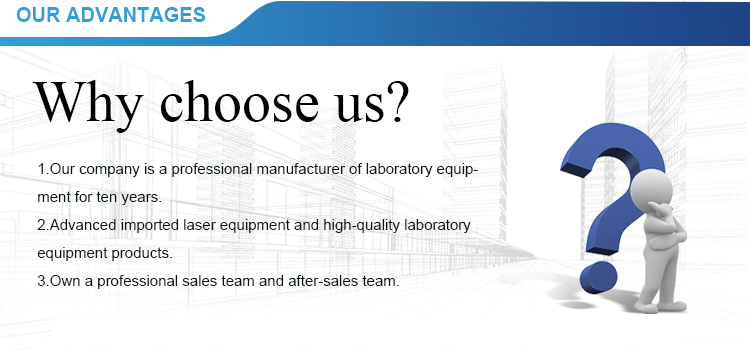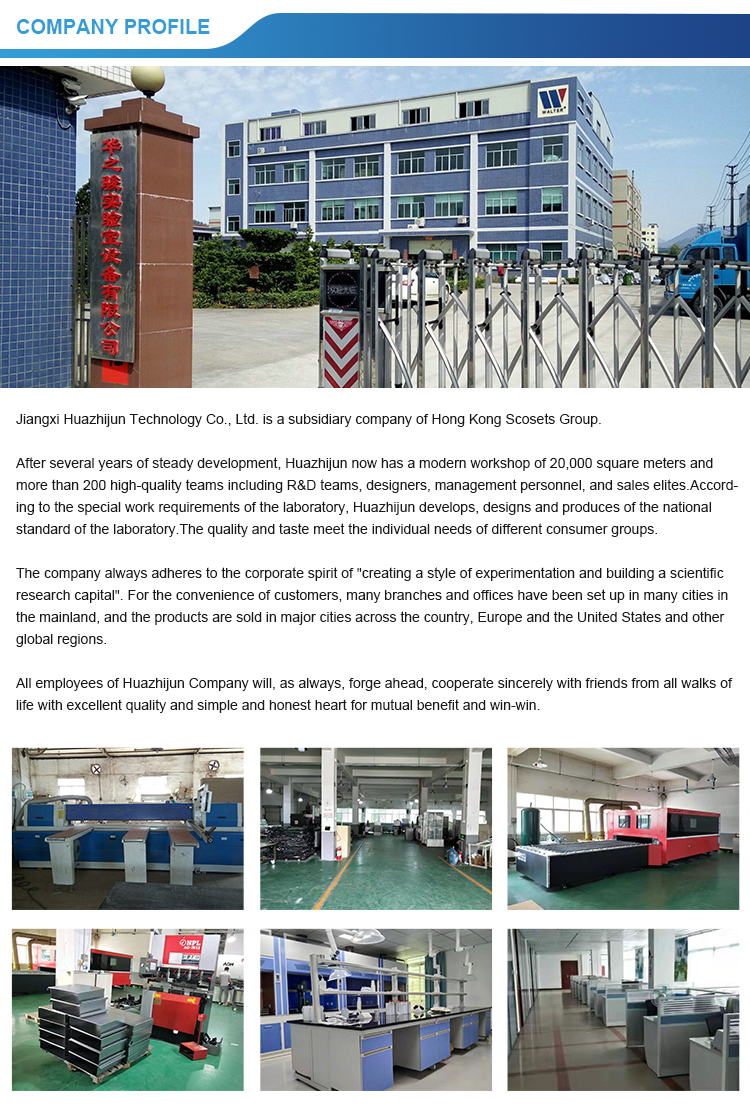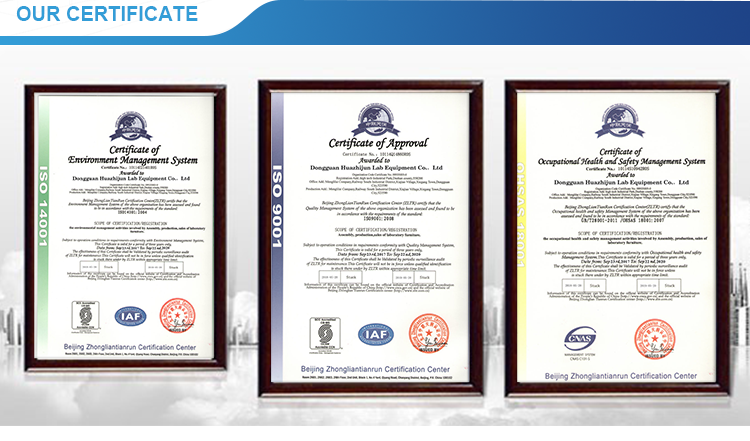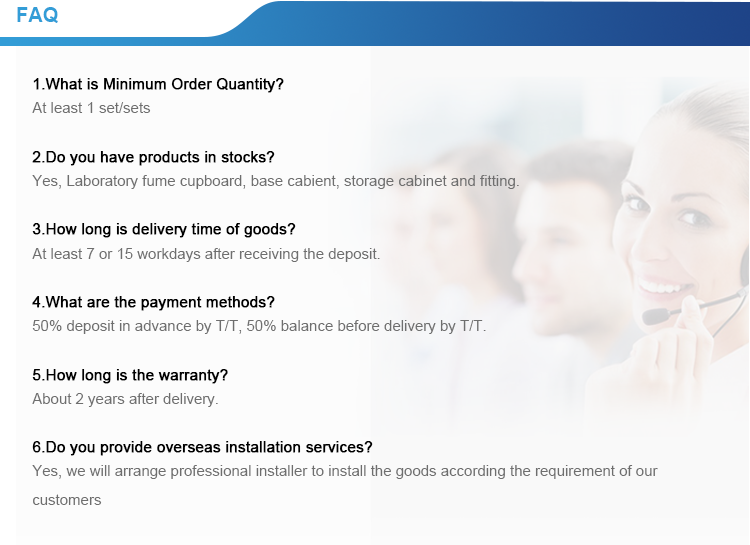 General Use:

Commercial Furniture
Type:

Laboratory Furniture
Mail packing:

N
Application:

Hospital, School, Workshop, Laboratory Furniture, Research Institute
Design Style:

Modern
Material:

metal
Place of Origin:

Guangdong, China
Brand Name:

SUCLAB
Model Number:

HZJ-WIFH02
Size:

1200/1500/1800*800*2350mm
Feature:

High Chemical Resistance
Accessory:

Socket
Worktop:

Phenolic
Structure:

Steel Structure
Color:

White
Product name:

Ducted Fume Hood
Function:

Chemistry Laboratory Furniture Fume Hood
Usage:

Lab Usage

Your cart is currently empty.