SUCLAB
Cheapest Corrosion Resistance and Acid Alkali Resistance Lab Workbench For Rearch & Chemical Laboratory
Cheapest Corrosion Resistance and Acid Alkali Resistance Lab Workbench For Rearch & Chemical Laboratory
LAB WORKBENCH is a product with a wide range of applications. It is mainly used in hospitals, schools, chemical synthesis, biological pharmaceuticals, scientific research and development and various testing institutions, etc. It can carry out all kinds of experiments and place various instruments on it.
The lab workbench can be divided into central workbench, side bench, sink workbench, instrument bench, chromatographic workstations, purification workstations, physical platform, etc. According to the material and can be divided into all steel lab table, stainless steel, PP experiment platform, steel wood, aluminum wood test bench test bench, the whole wood, after three products are phased out, stainless steel products are used in the clean room, PP material used in the special corrosive particularly strong laboratory, full steel quality is one of the main products in the market at present, technology is relatively mature technology and products.laboratory workbench/ laboratory workbench manufacturers/laboratory workbench suppliers
Lab Workbench Descriptions:
The full steel structure lab workbench is generally made of cold rolled steel plate through a series of processes such as shearing, bending, welding, stamping and grinding. The surface of the oil removal, pickling, phosphating as rust prevention treatment, and then electrostatic powder spray protective layer to do acid and alkali corrosion resistant surface treatment, the spray protective layer adhesion by falling object impact test is qualified.
The door suction surface adopts a humanized design inclined plane, the rear end is set with removable movable plate for maintenance, and the frame static bearing & GT; 300 kilograms. All steel test bench frame structure is reasonable, flexible and changeable, good stability, according to customer needs for a variety of combinations.
All steel lab workbench cabinet put oneself in another's position by 1.0 ~ 1.2 mm thick domestic cold-rolled steel plate, fine after CNC precision CNC punch press punching and shearing, Japan to eminem CNC bending, gas shielded welding welding processing and shaping, polishing process, again after 7 pickling phosphating process processing, chemical and antirust processing, naisuanjian corrosion, high-temperature classic epoxy resin powder coating surface, High acid and alkali corrosion resistance, good load-bearing performance, long service life.
All steel structure test table door and leaf, drawer guide rail, hand, foot, sink, water system material description:
One, door hinge
Door hinge adopts stainless steel plate 2.5 inch hinge, stainless steel thickness 2.0MM.
Two, drawer guide rail
The bottom type automatic self-closing guide rail, the surface of black EPOXY electrostatic powder is not sprayed, corrosion resistance, expansion and flexibility, strong bearing force, the drawer can be pulled out, easy to access goods.
Third, pick my hand
Aluminum alloy material, embedded cut hand, surface epoxy powder spray.
Four, adjustable foot
Mold combination structure; The adjustable screw is M12*50mm stainless steel, the nylon cover is molded by injection mold, embedded with rubber mold pad, which can bear weight, moisture-proof, anti-slip, shock absorption, corrosion resistance, and can adjust the level of the platform body; Beautiful appearance generous, humanized design.
Five, the sink
The water tank is made of PP material, the mold is formed in one, easy to clean, corrosion resistance, acid and alkali resistance and organic matter; The bottom thickness of the tank is 7mm, and the surrounding wall thickness is 5mm. Under the PEDESTal or pedestal pedestal installation, conducive to the natural reflux of table residual water, specifications from small to large, users can choose according to the actual needs.
6. Water system
The water system adopts PP material sink bend, corrosion resistance, acid and alkali resistance and organic matter, with filtration, odor blocking function.
All steel structure lab workbench:
202 stainless steel material (thickness: 1.2mm-1.5mm), 304 stainless steel material (thickness: 1.2mm-1.5mm), color: bright and drawing.
Cabinet put oneself in another's position:
Inlaid door, Color: bright and brushed. The whole cabinet is made of 1.2mm-1.5mm thick stainless steel, and the door handle is matte stainless steel. Corrosion resistant injection molding adjustable feet.
specifications
Central operating table: L*1500*850mm. Side operating table specification: L*750*850mm.
Daily maintenance of all steel structure test bench:
The test bench should develop good habits in daily maintenance, replace wearing parts and check functional Settings in time.
Routine maintenance may seem simple, but many big problems are often accumulated from small problems. Pay attention to observe the function of the instrument in the process of use, develop good habits in the daily maintenance, reduce the possibility of damage.
To have reached the service life and performance decline, unqualified components or operating instructions for regular replacement of parts to be replaced in a timely manner, to prevent the possible failure to expand or cause the whole machine failure.
To check whether the basic functions of the all-steel test bench are normal or not, check whether the indicators and indicators are normal by adjusting and setting each switch and button. Through the simulation test, check the alarm function of the equipment.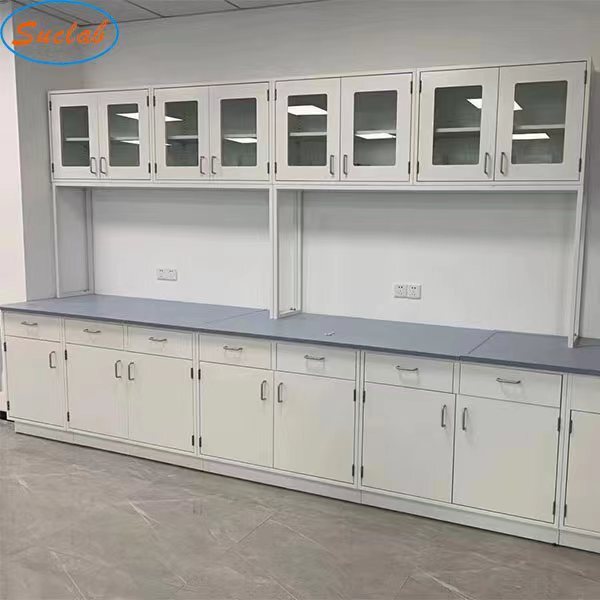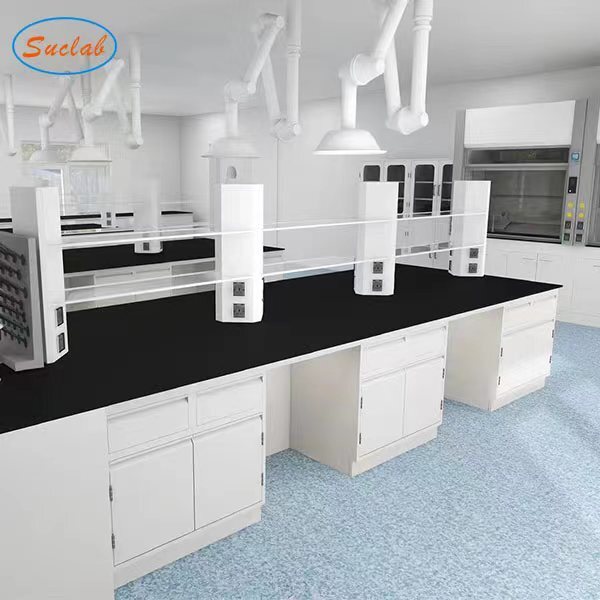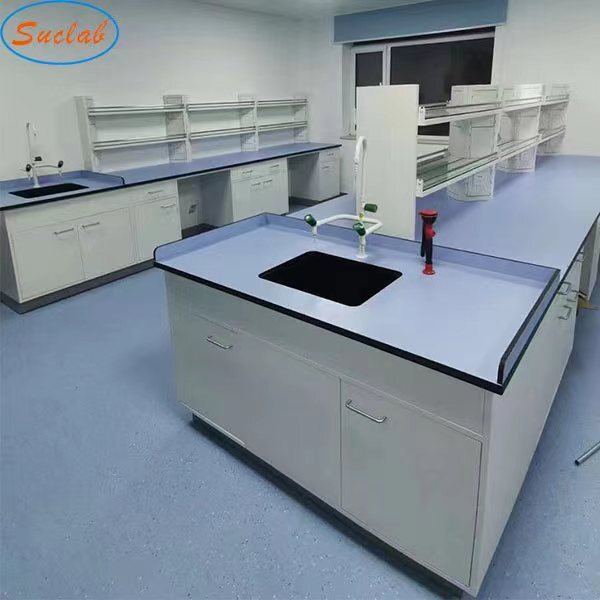 lab workbench:

lab workbench size: 1000*850*750mm,lab workbench materials: steel wood,lab workbench delivery date:15days,lab workbench color: customized,lab workbench using,lab workbench wood box,lab workbench MOQ:5pcs,lab workbench accessories:eye wash,reagent shelve,fume exhaust and etc,lab workbench specification:acid and alkali resistance,corrosion resistance,chemical resistance,lab workbench top: phenolic resin /epoxy resin/ceramic worktop

Your cart is currently empty.