Steel Chemical Laboratory Workbench
Steel Chemical Laboratory Workbench Product Description:
Our Steel Chemical Laboratory Workbench and workstations are manufactured and designed for many different uses in
laboratory applications due to their durability and task specificity, and are available in a variety of modular and custom options,
including a variety of work surface options such as:
1.High pressure laminate 2. Phenolic Resin 3.epoxy resin 4.Stainless steel 5. High-density polyethylene
All chemical laboratory cabinets are constructed of heavy duty 18 gauge cold rolled steel.All basic chemistry lab cabinets feature a
4" toe kick, and the chemistry lab cabinets are 22" deep so utilities such as water, drains, gas, electricity can run behind the chemistry
lab cabinets. Standard hgt is 36", desktop hgt application 30", ADA hgt range is 32" – 34"
Steel Chemical Laboratory Workbench Features:

1.Full frame structure 2. SS 5 knuckle hinge 3.Cabinets are made of rigid 18g steel 4. Removable back panel 5. The drawer suspension is a smooth roller bearing construction, 6. 100 lb load at full extension 7.Heavy duty load capacity slides available, 150 lbs or 200 lbs 8. Sink base cabinets available in 30", 36", 42" and 48" 9. All sink cabinets come with a 15" high removable back panel ` 7" front panel 10. Doors and drawers feature double wall design for secure and quiet closing, with rubber bumpers installed on each door
Steel Chemical Laboratory Workbench available options:
1. Custom drawers or cabinets 2. Housing with cooling fan 3. Shock absorption and sound insulation 4. Adjustable Leg Options 5. Cable management/hose cutout 6. Chemically resistant surface 7. LDC Weapon Keyboard Pull Out Tray 8. Mobile options 9. Customized design according to your requirements If you need a Steel Chemical Laboratory Workbench, please call our friendly sales department and we'll be happy to help design a
table to suit your needs.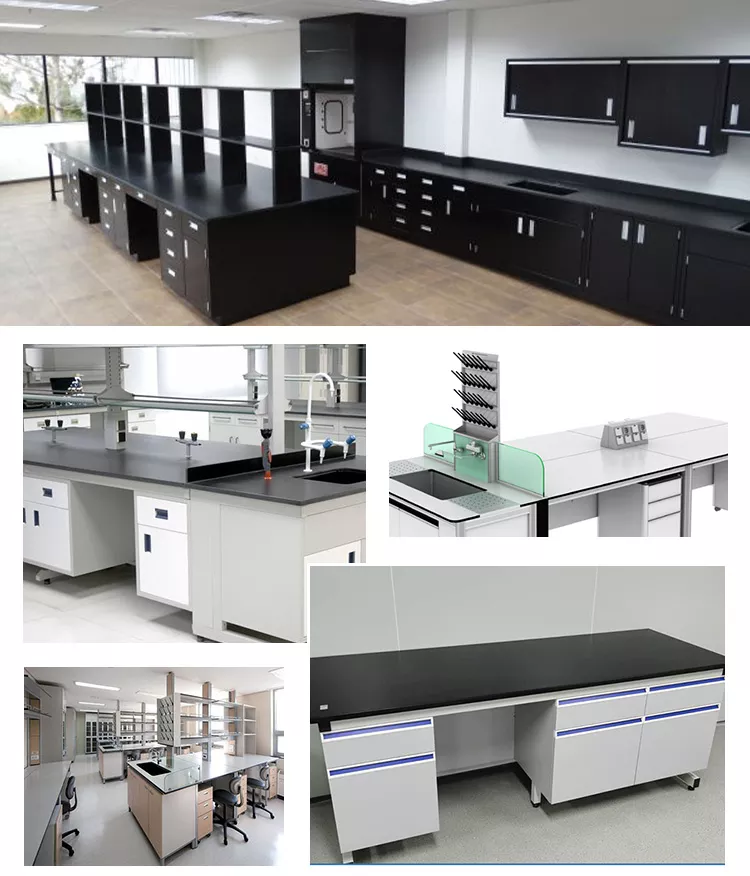 Your cart is currently empty.