SUCLAB
Customized Made Corrosion Resistance and Acid Alkali Resistance Lab Casework For School & Hospital Laboratory
ustomized Made Corrosion Resistance and Acid Alkali Resistance Lab Casework For School & Hospital Laboratory
1,
Lab casework
steel frame: 60 * 40 * 1.5mm steel plate, after a test-bed gas welding
load-bearing body, the phosphate treatment spray to prevent corrosion, steel adjustable feet, adjust the level of experimental units, each foot Adjustment range is not less than 30mm.
2,
Lab casework t
able: The United States imported chemical 12.7mm thick core board, strong acid and alkali resistance, corrosion resistance, toughness, and durable, not deformed.
3,
Lab casework
cabinet: Melamine MDF with 18mm high-quality, German made automatic edge banding machine Edge, Edge plastic imports, high quality PVC edge banding edge banding, cabinet design an activity shelf, adjustable height or take down, easy to put Items of equipment of different sizes.



1,Vertical boards with 18mm thick high-quality dual finishes melamine MDF. Germany automatic edge banding machine Edge, Edge plastic imports, high quality PVC Edge for Edging.








2,On the door glass on the door with wooden frame, the next door to outside doors, equipped with active laminates, each layer of the partitions of a steel rebar under.
Cheapest Corrosion Resistance and Acid Alkali Resistance Lab Workbench For Rearch & Chemical Laboratory
LAB CASEWROK is a product with a wide range of applications. It is mainly used in hospitals, schools, chemical synthesis, biological pharmaceuticals, scientific research and development and various testing institutions, etc. It can carry out all kinds of experiments and place various instruments on it.
It can be divided into central workbench, side bench, sink workbench, instrument bench, chromatographic workstations, purification workstations, physical platform, etc. According to the material and can be divided into all steel lab table, stainless steel, PP experiment platform, steel wood, aluminum wood test bench test bench, the whole wood, after three products are phased out, stainless steel products are used in the clean room, PP material used in the special corrosive particularly strong laboratory, full steel quality is one of the main products in the market at present, technology is relatively mature technology and products.laboratory workbench/ laboratory workbench manufacturers/laboratory workbench suppliers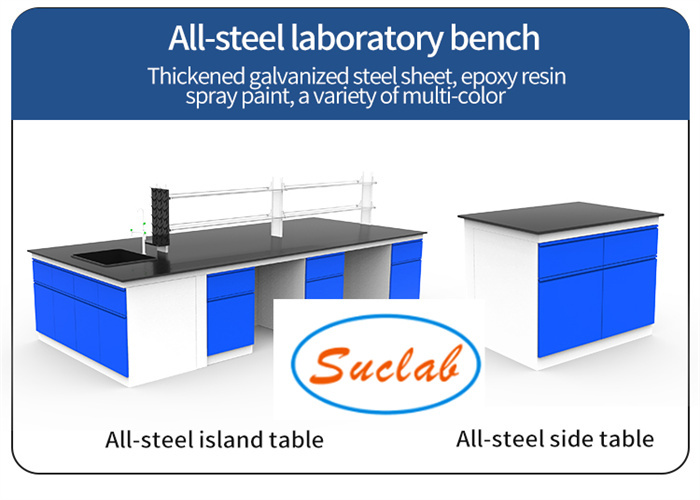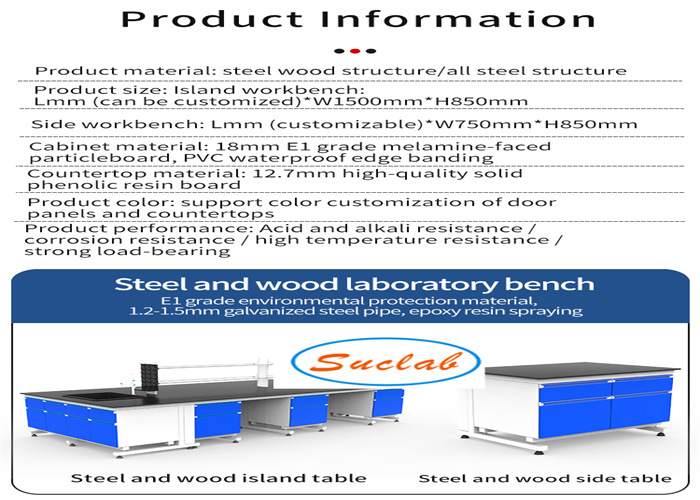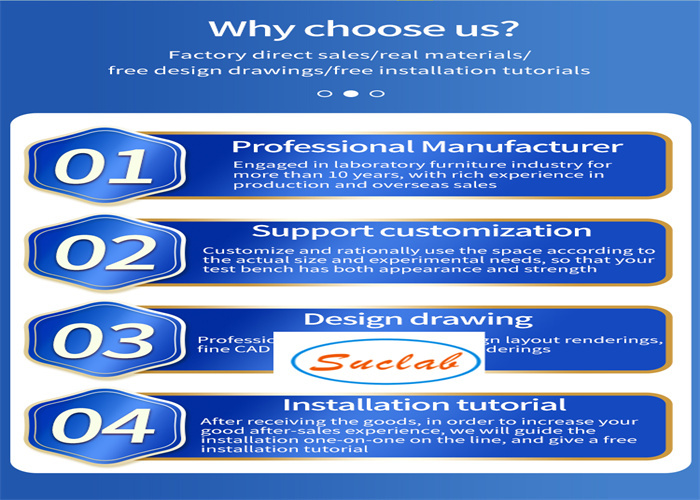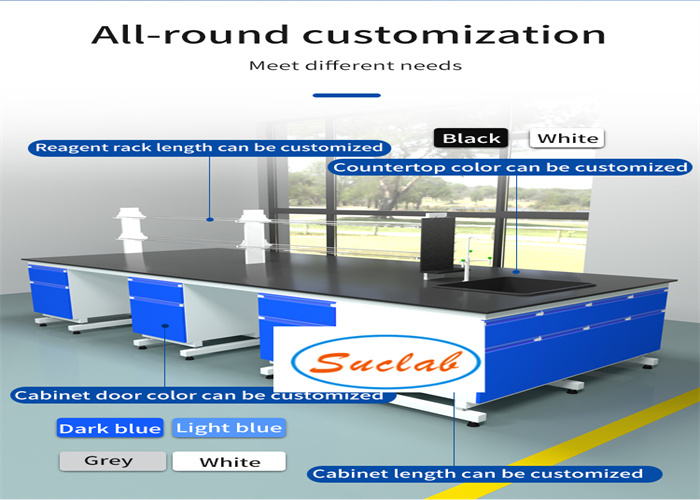 lab workbench:

lab casework size: 1000*850*750mm, lab casework materials: steel wood, lab casework delivery date:15days,lab casework color: customized,lab casework using,lab casework wood box,lab casework MOQ:5pcs,lab casework accessories:eye wash,reagent shelve,fume exhaust and etc,lab casework specification:acid and alkali resistance,corrosion resistance,chemical resistance,lab casework top: phenolic resin /epoxy resin/ceramic worktop

Your cart is currently empty.