laboratoryworkbench
Customized Made Profesionally PP Fume Hoods Manufacturers For All Chemical & Hosptal Laboratory
$1600.00now$1300.00
piece
pp fume hoods manufacturers
Customized Made Profesionally PP Fume Hoods Manufacturer For All Chemical & Hosptal Laboratory
PP Fume Hoods Manufacturers Detasils:
Specifications :
PP stands for polypropylene. English name :Polypropylene, referred to as PP, commonly known as: 100 fold adhesive.
Polypropylene is a representative of poly α -olefin, a thermoplastic resin prepared by the polymerization of propylene, its monomer is propylene CH2=CH-CH3. It is one of the lighter common plastics with excellent electrical properties and can be used as a high frequency insulation material resistant to heat and humidity. Good acid resistance, easy cleaning, oxidation resistance, good surface gloss
1. PP Fume Hoods Manufacturers countertop: Pplypropylene is resistant to strong acid and alkali, waterproof, corrosion-resistant, non-deformable, non-toxic and easy to
clean; 8mm thick pp board is used. Anti strongest chemical special function.

2. PP Fume Hoods Manufacturers cabinet plate: 8mm thick polypropylene plate; all the columns and beams are properly designed to ensure the installation of spare parts,
ensuring the bearing and the appearance of the appearance, and the slotting and bending welding of the engraving machine. All
joints are welded at high temperatures.
3, PP Fume Hoods Manufacturers door panel, drawer panel: 16mm thick ploypropylene ( PP) board; the board surface is not warped, crack-resistant, moisture-resistant, smooth
and easy to clean, acid and alkali resistant, corrosion-resistant.
4. PP Fume Hoods Manufacturers hand: high-quality polypropylene (PP) handle, one injection molding, with copper core screw cap to prevent rust; PP injection
screw is used when installing the handle to prevent rust.
5, PP Fume Hoods Manufacturers screw cap: Where the screw is reinforced, you must use a screw cap to prevent rust.
6, PP Fume Hoods Manufacturers window: window can choose 5mm tempered glass and 5mm plexiglass: tempered glass is resistant to high temperature, scratch,
easy to clean, afraid of strong acid and alkali, afraid of corrosion; plexiglass window is resistant to strong acid and alkali,
corrosion resistance, high temperature I am afraid of scratching.
8. PP Fume Hoods Manufacturers window profile: In order to ensure the smooth sliding of the window glass, it will not be damaged during the sliding process;
the special profile is made.
9. PP Fume Hoods Manufacturers window profile: In order to ensure the smooth sliding of the window glass, it will not be damaged during the sliding process;
Window profiles. The material is PVC, and the structure can be divided into: chute, upper frame, left and right frame, drop
hand, plug. After special design, it can maintain stable shape without screw fixing.

10. PP Fume Hoods Manufacturers Lighting: PP material case with 220V and 30W fluorescent lamps.
11, PP Fume Hoods Manufacturers deflector: 5mm thick PP sheet, and fixed with a one-shot injection molded clamp.
12. PP Fume Hoods Manufacturers Gas collecting hood: PP is injection-molded and has a diameter of 250mm.
Full steel fume hood details :

1, steel fume hood: Use the steel of Shanghai Baogang or the same grade 1.2mm cold-rolled steel bending forming, surface after Akzo Nobel EPOXY spray anti-corrosion treatment.
2, countertops: solid physical and chemical board, epoxy board, ceramic board, marble, the edge into the arc edge. The outer edge of two-way arc chamfer; it can resist acid, alkali, strong oxidizer and other corrosion reagents. (Thickness, brand customer matching)
3, the OTC liner: the thickness of 6mm Shanghai VIA Anti-Beat board, the side configuration window for maintenance of waterway, circuit or gas line maintenance; the use of three-stage design allows experiment with different proportion of harmful gases can be effective, faster discharge.
4, Windows: 5mm thick safety glass, window with stainless steel chain drive, counterweight, CVT balance weight design, lifting freely, height can be parked in any position, no noise, greatly extending the service life; Automatic homing function (with self-rebounding pulley cable and automatic return belt), the opening height above the center, the window has an automatic return to the middle of the function.
5, Suspension cable: The use of synchronous belt or stainless steel chain push and pull connection to ensure the stability of the control door lift at the same time achieve the best anti-corrosion effect, the belt core with 7 wires to ensure that the belt bearing capacity is much higher than the weight of the weight.
6, Set hood: the use of PVC welding material forming, with condensate tank function.
7, LCD control panel: After the controller is powered on, the buzzer beeps once, the red indicator lights up, and the system enters the standby state. In standby mode, pressing the [On / Off] button will activate the controller. At this point green light is on, LCD backlight is on.
8, noise (and ventilation system supporting): ≤ 60dB (GB).
9, Other: Equipped with electronic display device to ensure that the exhaust volume is the minimum reasonable value in actual use, noise (and ventilation system): ≤ 60dB (GB).
10, adjust the feet: special corrosion-resistant laboratory dedicated plastic injection feet, adjustable height 30mm-50m.
Name

Model

Outside dimensions H*W*D(mm)

Fume hood

HZJ1200

2350*1200*800

Fume hood

HZJ1500

2350*1500*800

Fume hood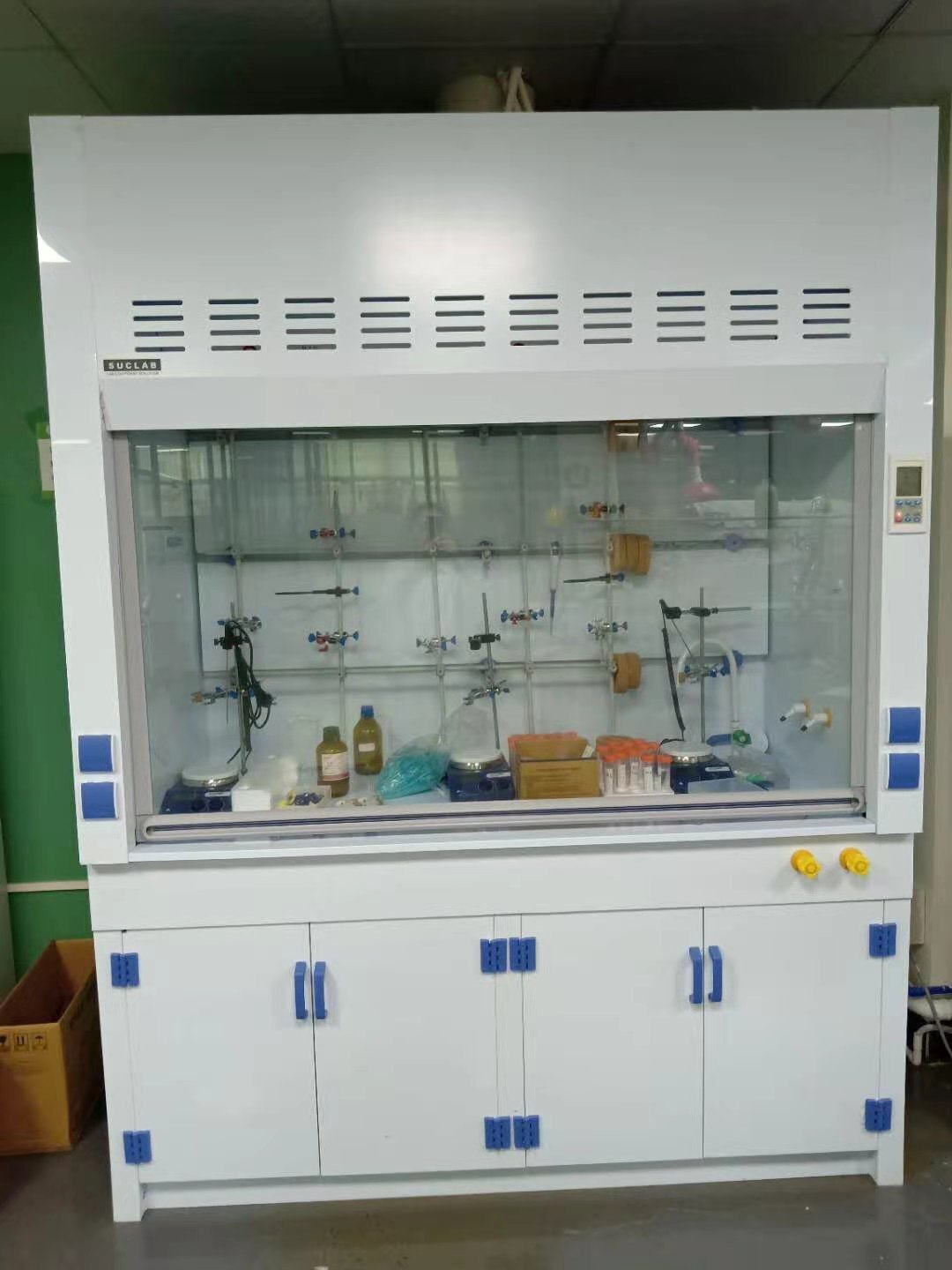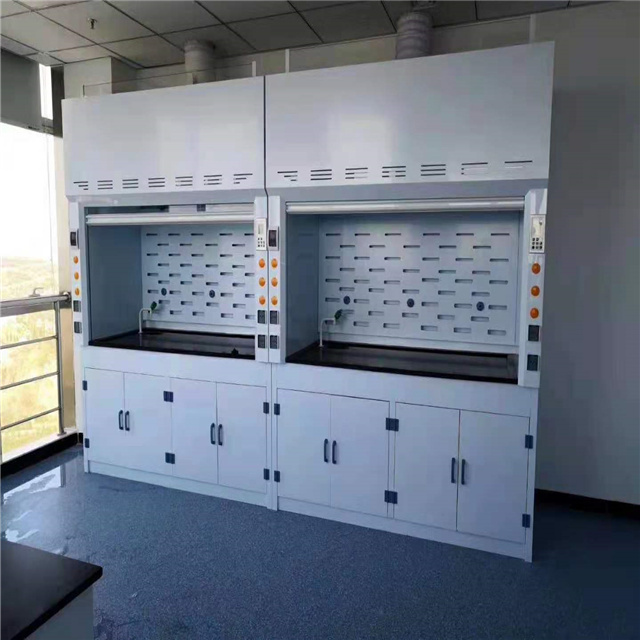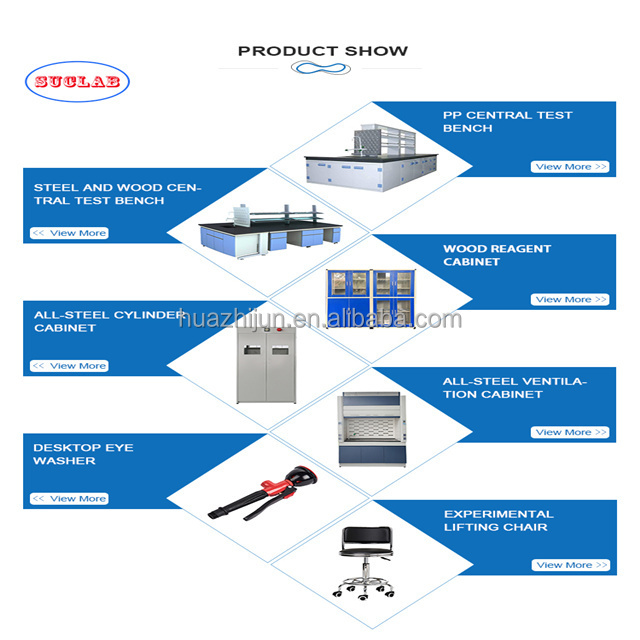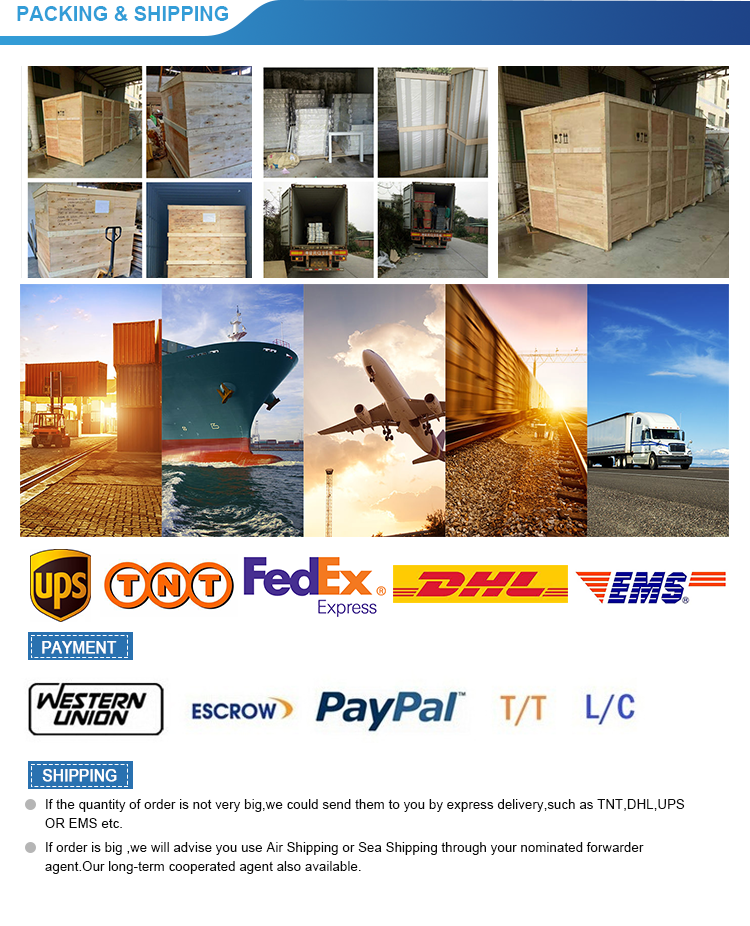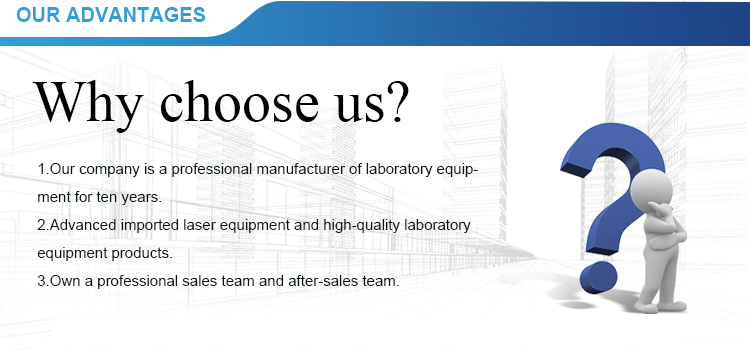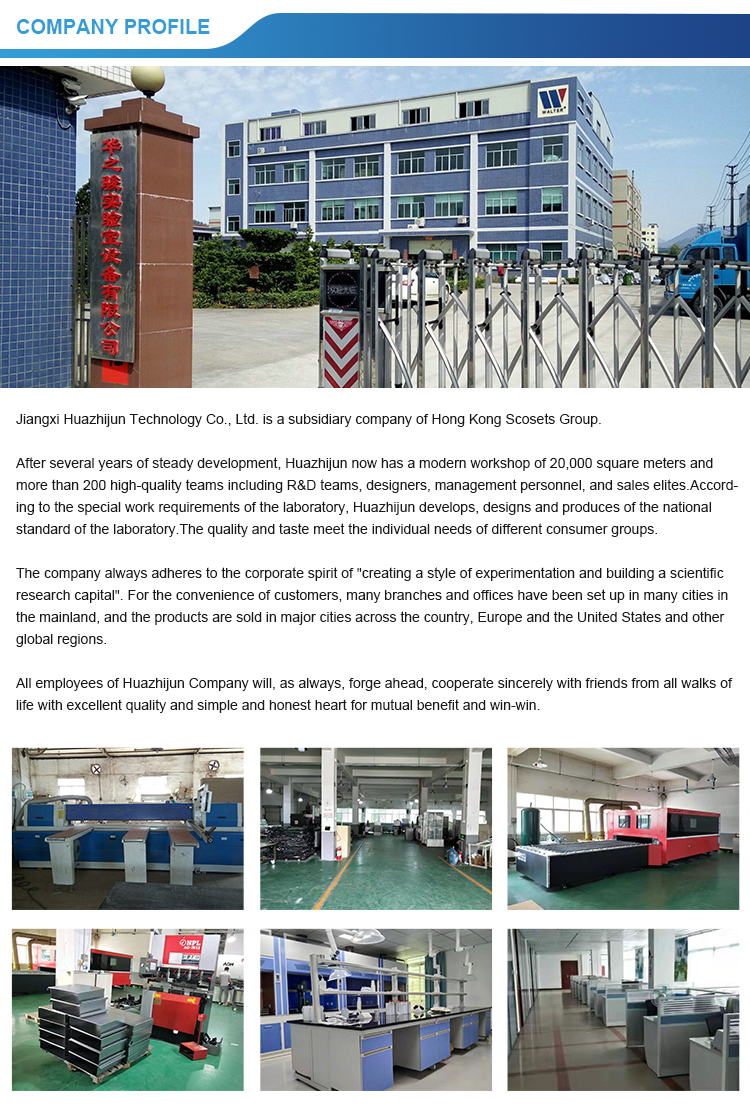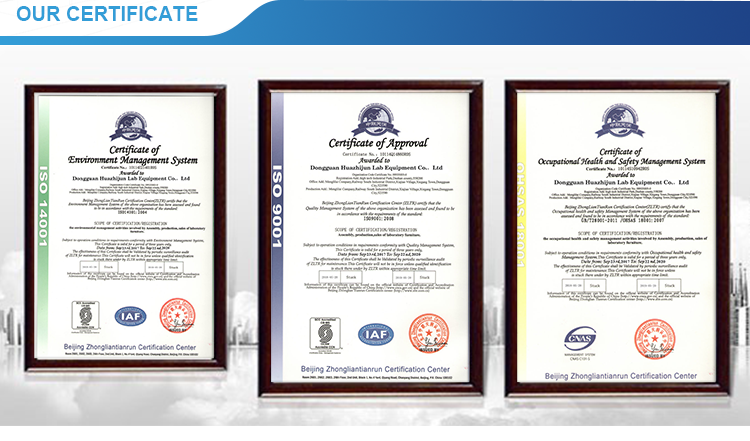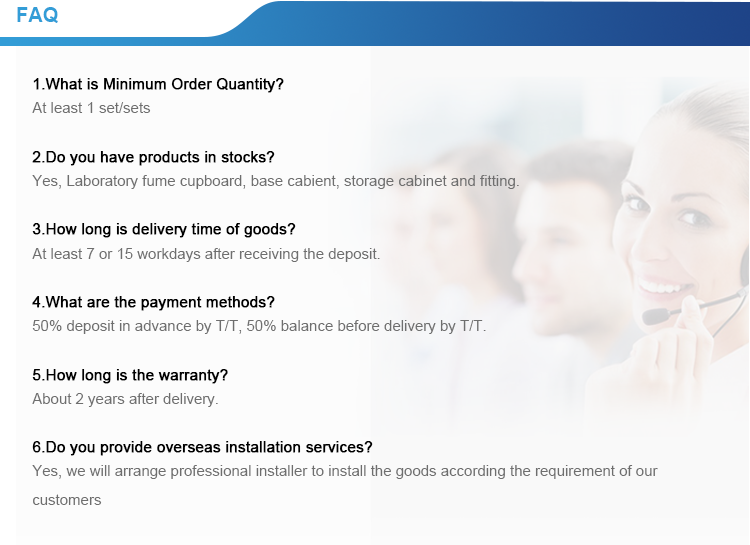 General Use:

Commercial Furniture
Type:

Laboratory Furniture
Mail packing:

N
Application:

Hospital, School, Workshop, Laboratory Furniture, Research Institute
Design Style:

Modern
Material:

metal
Place of Origin:

Guangdong, China
Brand Name:

SUCLAB
Model Number:

HZJ-WIFH02
Size:

1200/1500/1800*800*2350mm
Feature:

High Chemical Resistance
Accessory:

Socket
Worktop:

Phenolic
Structure:

Steel Structure
Color:

White
Product name:

Ducted Fume Hood
Function:

Chemistry Laboratory Furniture Fume Hood
Usage:

Lab Usage

Your cart is currently empty.