laboratoryworkbench
Customized Made Science Lab Furniture Laboratory Bench Microbiology Chemistry Laboratory Table Equipment
Quick Details
1. Countertop: Acid and alkali resistance,not easy to deform and fade.And anti bacterial
2. Cabient: Beautiful and generous,bearing capacity and impact resistance.
3. Drawer: Three section silent rail,aluminum alloy or cold rolled steel handle,long sevice life.
4. Foot: 5mm adjustable foot,nylon or stainless steel material.
5. Type: Floor mounted,C-frame or H-frame Structure with cabient.
6. Colour: According to requirement of client,it can be customized.
 Accessories Material Description
Socket
Adopt Matsumoto milky white 220V/10A
Aluminum Wire Box
Made of aluminum alloy material
Pipeline Slot
It is used in laboratory power distribution facilities. It is made of aluminum alloy material.
Lab Sink
It adopts laboratory special water basin, polymer PP material
Lab Tap/Faucet
It adopts laboratory special faucet (single port / double port / three port), copper casting
Desktop Eye Wash
Single Eye Wash
 
Double Eye Wash
 
Drip Rack
It adopts 12.7mm black solid core physicochemical board substrate
Lab Stool
Lab Stool (Pneumatic)
 
Lab Stool (Spiral)
 
Floor-Standing Emergency Shower Eye Wash Device
Main body  stainless steel structure, high brightness epoxy resin coating; 
Remote Control Valve
Safety valve core, high-density PP/ABS material, remote control unit body thickened copper, high-brightness epoxy resin coating, corrosion resistance, heat resistance, UV radiation protection.
Universal Exhaust Hood
Fittings and Joints of the Exhaust System
Made of high-density polypropylene (PP)
Joint Seal
High-density rubber that is not easy to age
Joint Rod
304 stainless steel
Joint Elastic Knob
High-density PP material with built-in stainless steel bearings for locking joints
Arched/cup Shaped Gas Collection Hood
Made of high-density polycarbonate (PC)
Air Flow Control Valve
Manually adjust the external valve knob to control the incoming air flow
Fixed Base
Non-bonded, mold injection molding, strong fastness, no off-bottom
Atomic Absorption Hood
It is made of 304# stainless steel by shearing, stamping, welding, grinding and polishing. No burrs, smooth and round. High temperature resistant, corrosion resistant; with manual damper
1. Overall corrosion protection, elegant, easy to Assembly and disassembly.
2. Life in General for more than 5 years.
3. More commonly used in the chemical laboratory and clean room.
Using the strong acid and alkali resistant chemicals, impact-resistant porcelain-white PP Board system, welded in one, a semi-permanent, 8mm thick, acid-resistant, chemical, corrosion, no rust.
Resistant to strong acids, alkaline materials, doors using with PP polypropylene material.
Brand 220V power outlet socket.
1. Reagent Shelves 2. Unit Sink 3. Water Tap 4. Sockets 5. Dry Rack.
Product Photo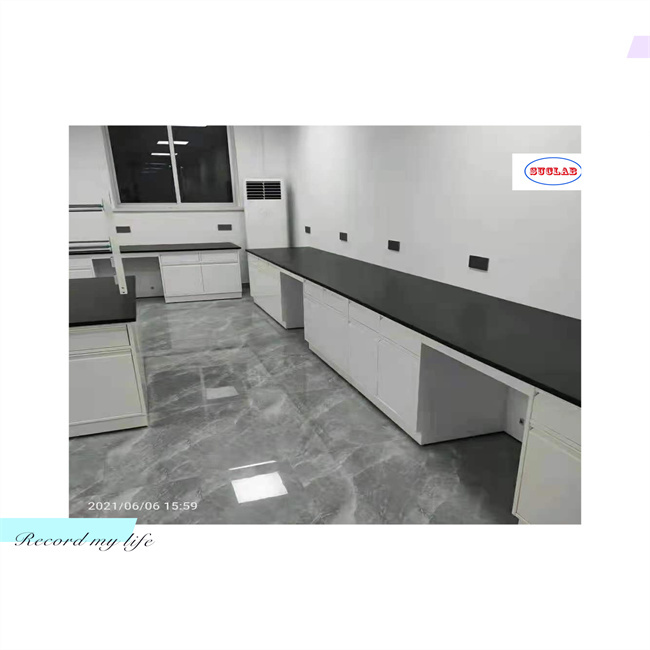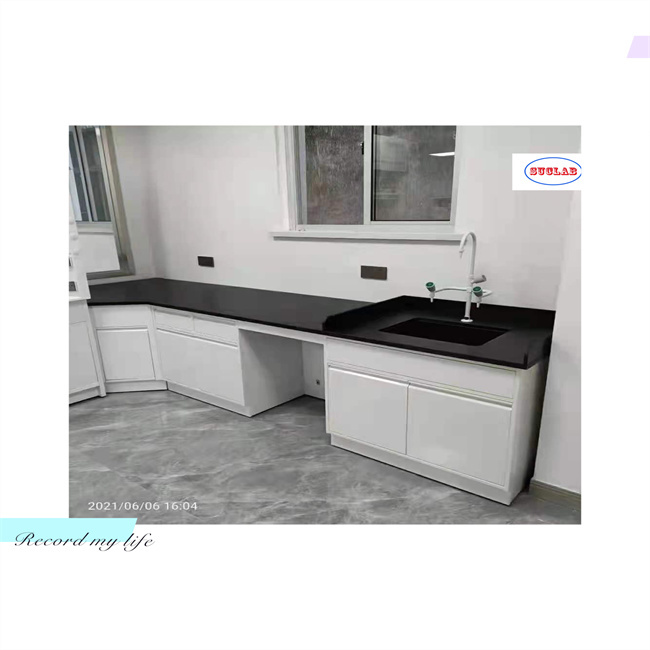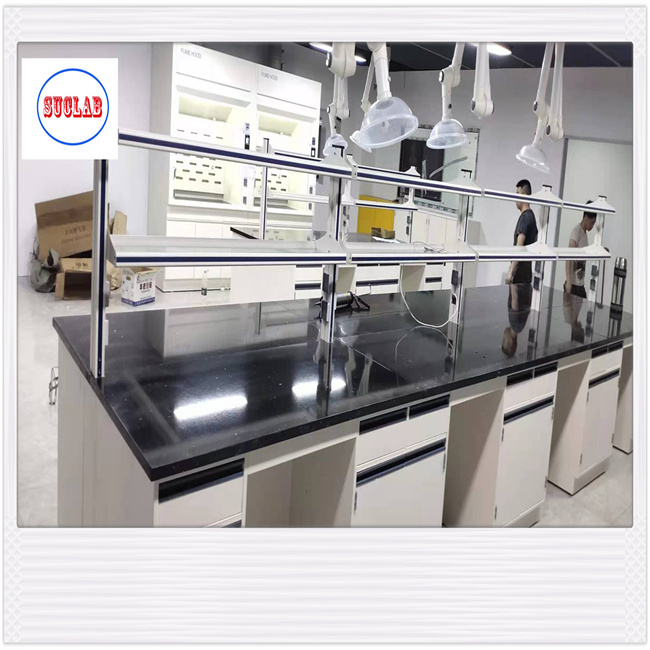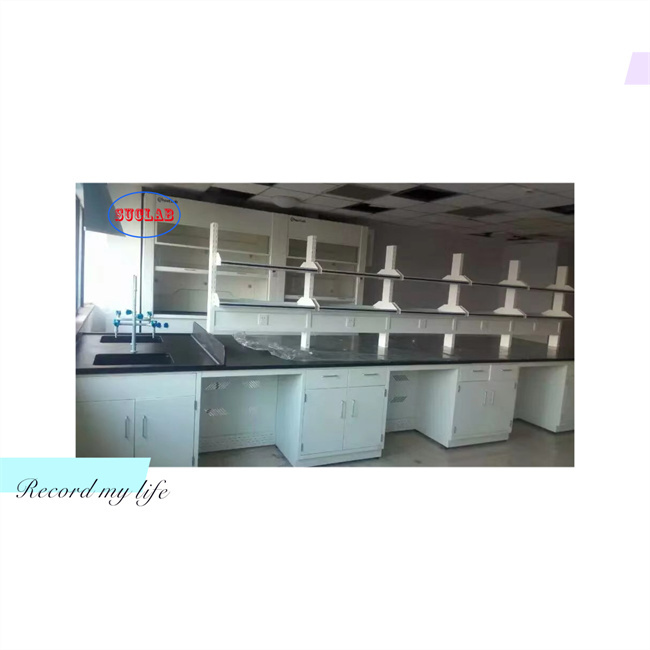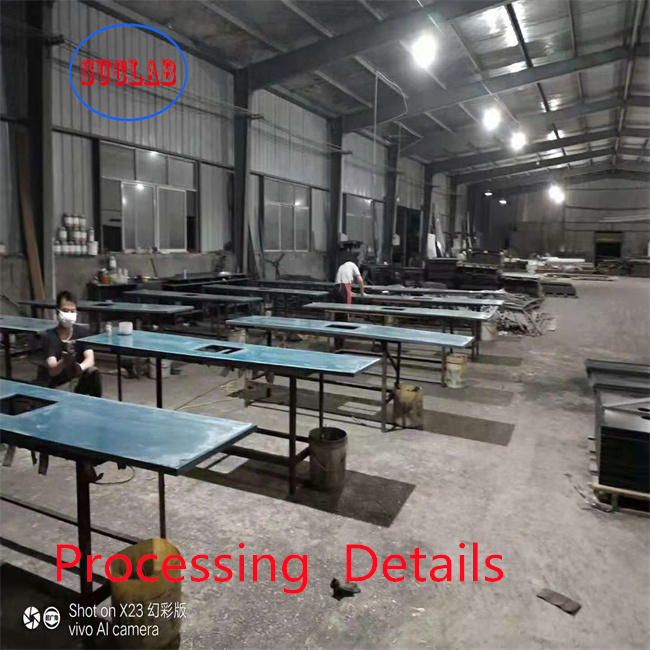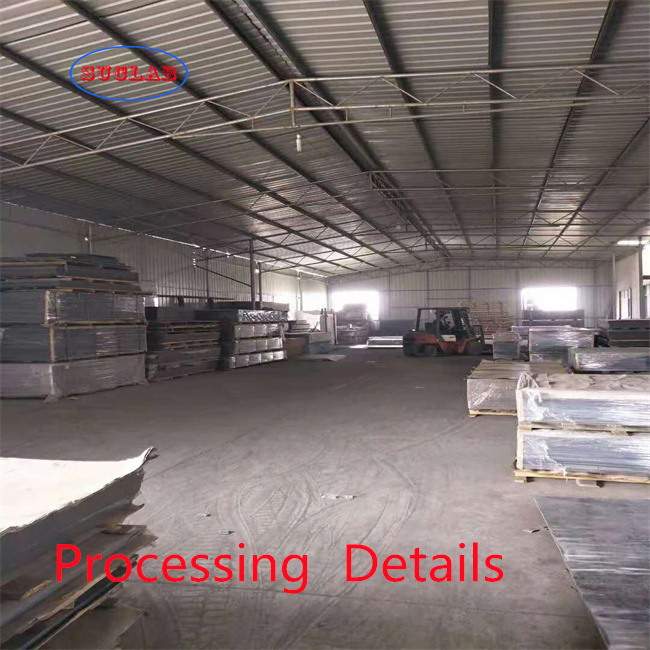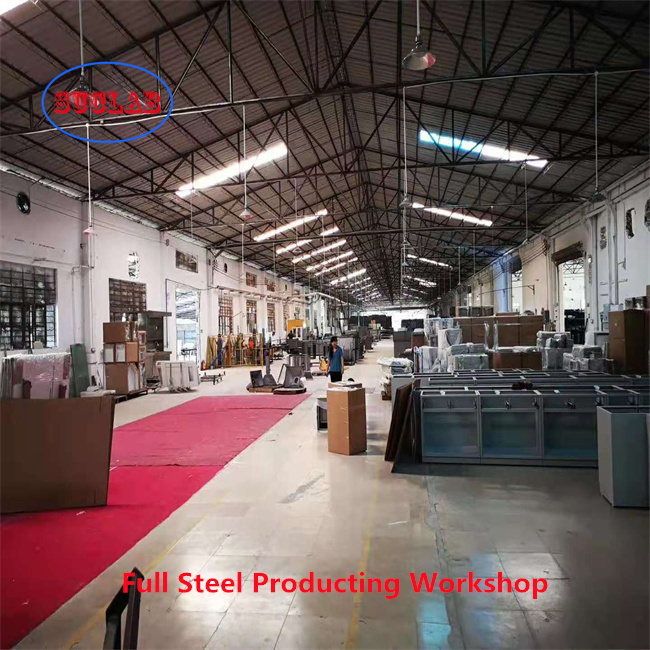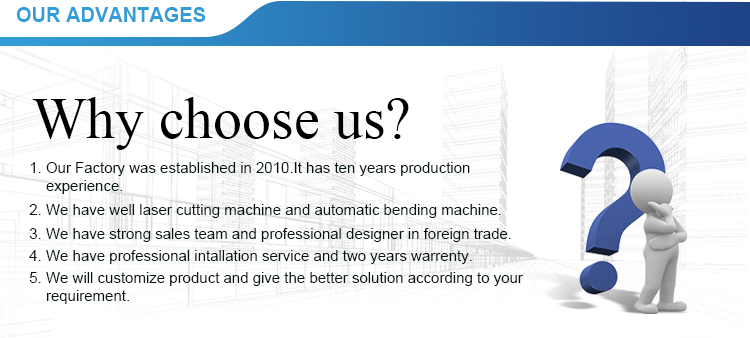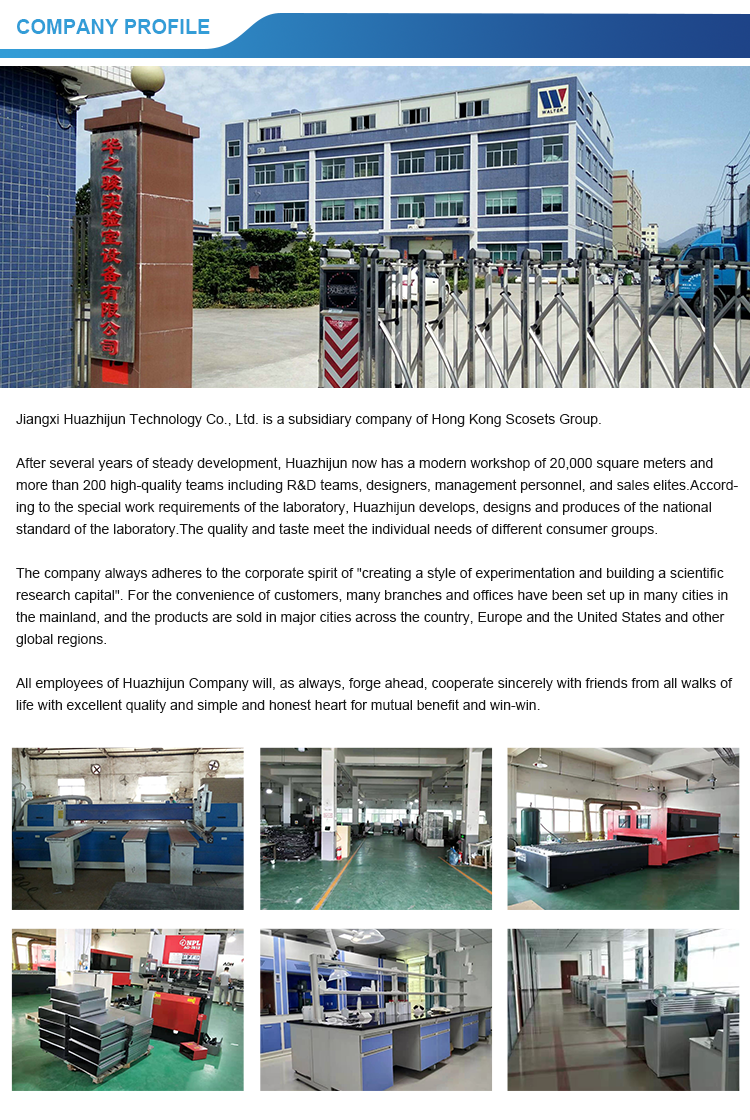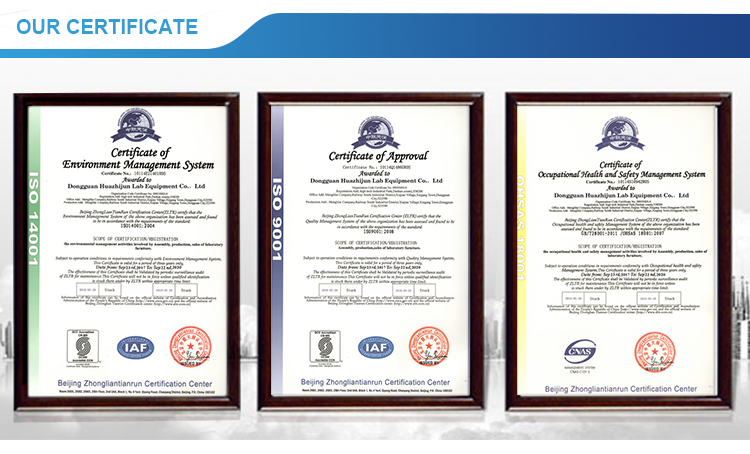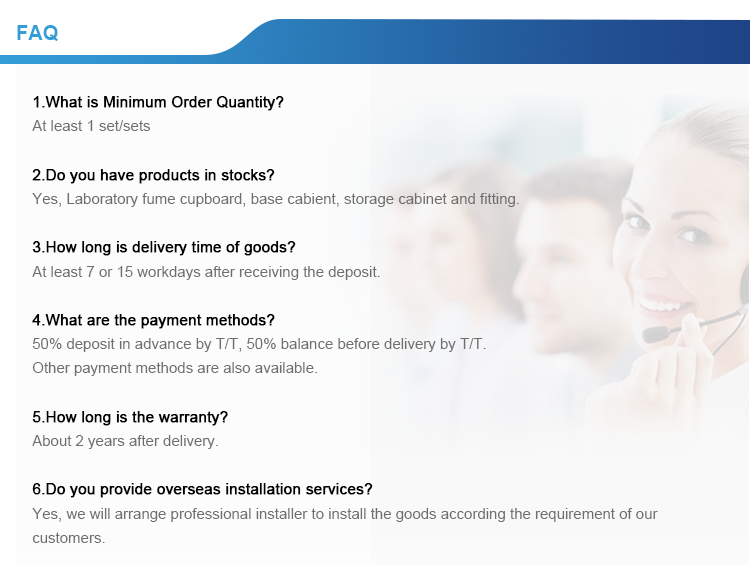 General Use:

Commercial Furniture
Type:

Laboratory Furniture
Mail packing:

N
Application:

Office Building, Hospital, School, Workshop, Other, Hospital
Design Style:

Modern
Material:

Metal, Galvanized Steel
Metal Type:

Iron
Place of Origin:

Guangdong, China
Brand Name:

SUCLAB
Model Number:

SLB037
Function:

Anti Bacterial
Accessory:

Gas Valve
MOQ:

5 Sets
Advantage:

Sterile , Anti Bacterial
Color:

Optional
Cabinet:

1.0mm Cold-rolled Steel Coated
Coating:

Epoxy Powder Coating
Dimension:

L*W750/1500*H850/900mm

Your cart is currently empty.