laboratoryworkbench
Factory Price Phenolic Epoxy Resin Anting Chemistry Medical Lab WorkBench Laboratory Furniture
Factory Price Phenolic  Epoxy Resin  Anting Chemistry Medical Lab Work Bench Laboratory Furniture
Brands

SUCLAB

Application

Laboratory

Material

Full steel

Size

L*750*900(mm)

Color

Blue, grey or customized

Original place of product

Dongguan, China (mainland)

Worktop of choice

. 12.7 mm solid physiochemical board

. 16/19/20/25 mm epoxy resin board

. 20 mm ceramic plate

Cabinet

1.0 m thickness cold rolled steel 

Handle

1.0 m thickness cold rolled steel 

Sink

PP

Faucet

three ways bronze nozzle (or single/double)

Socket

220v with two and three holes

Drawer

1.0 m thickness cold rolled steel 

Door

1.0 m thickness cold rolled steel 

Hinge

DTC 105 degree open type hinge
Suclab lab materials is providing durability & cost efficiency.
Choosing a right lab bench countertops to match with the casework, there are several important elements to keep in mind:
1: severity of impact and abrasions in normal laboratory work.
2: utilization rate of biological agents, caustic chemicals or food handling during the experiments.
3: appearance of the lab
4: cost of materials
Epoxy Resin Laboratory Countertops
Epoxy Resin Laboratory Countertops:
Epoxy resin is a solid countertop material combining epoxy, silica hardener and filler materials in an oven-cured process. Epoxy resin countertops are very popular for laboratories in nearly every discipline. These tops resist heat, moisture and bacteria exceptionally well at a very moderate price point.

Phenolic Resin Laboratory Countertops:
Phenolic resin countertops are built for long-term performance in the laboratory. Craft paper is layered and impregnated with phenolic resin, then thermofused under pressure to create an exceptionally durable surface, thoroughly resistant to chemicals, moisture and bacteria. Phenolic resin countertop costs are comparable to epoxy resin surfaces.
Material

Metal,wood,stainless steel,steel-wood

Lab Tap/Faucet

It adopts laboratory special faucet (single port / double port / three port)

Structure 

C-frame,H-frame,Floor Mounted

Remote Control Valve

Safety valve core, high-density PP/ABS material

Door
It is made of 1.0mm thick high-quality cold-rolled steel plate, double-layered inside and outside, filled with sound-insulating
material
Front and rear beams

welded by 30*60*1.5mm square steel pipe, the surface is pickled, phosphatized, surface epoxy powder electrostatic 75um spray

Cabinet

1.0mm thick high-quality cold-rolled steel plate is used

Active backboard
stamped with 1.0mm thick high-quality cold-rolled steel plate, the surface is pickled, phosphatized, electrostatic powder spray
treatment
Size

Sofa: 750*350*350 CM

Color

Bule,white,green,black,or customization

Advantage:

 Laboratory Furniture, we offer more than just custom countertops. Complete your lab design with the following:

Modular steel - Stainless steel lab benches and cabinets are long-lasting, reliable, and can be used safely with acids, flammable materials, and biohazardous chemicals.
Flexible systems - Flexible furniture systems make your lab easily adjustable for a variety of different functions.
Wood casework - Classic hardwood lab furniture is always popular. Select from oak, maple, and cherry hardwoods for benches and tables.
Laboratory apparatus, accessories, and fixtures - No lab is complete without fixtures and accessories, ranging from sinks to emergency safety equipment.
Specifications
1. Surface
Experimental solid surface can be all steel plate, (epoxy, phenolic resins, granite, stainless steel countertops, ceramic and other, alternative), color black, gray and white are available for customers to choose.
2. Cabinet
Steel bench cabinets are made of thick domestic 1.0-1.2MM quality cold rolled steel plate, precision CNC punch press punching, CNC press brakes, gas shielded welding, polishing processing technology, such as molding, then after the pickling phosphate processing, chemical rust, acid and alkali resistance, high temperature epoxy electrostatic powder coating on the surface, load-bearing performance, long service life. View, reasonable overall load-bearing, anti-acid corrosion resistance is extremely high.
3. Reagents
Steel glass reagent racks, columns made of high quality 100MM*60MM*2MM steel rectangular hollow production.Layers panel: 10MM thick tempered plate.Power configurations: waterproof socket ladder-shaped, five-hole special socket, lighting, power switch socket using laboratory safety products. There is dust-proof, splash-proof, waterproof, acid resistant, alkali and other properties.
4. Accessories
Cabinet body part hinge, hinge: adopts domestic brand DTC hinge 105 and 175 degrees.Part of rails of the Cabinet: can use three mute Guide, adjustable foot combination anchor, with anti-skid, shock, acid and alkali, the advantages of strong loading capacity is more suitable for use in a lab environment.
Product use
Used in school laboratories, hospital laboratories, testing laboratory, chemical laboratory, food plant laboratory, electroplating factory lab, paint factory laboratory, laboratory water treatment plant and other places.
Product Photo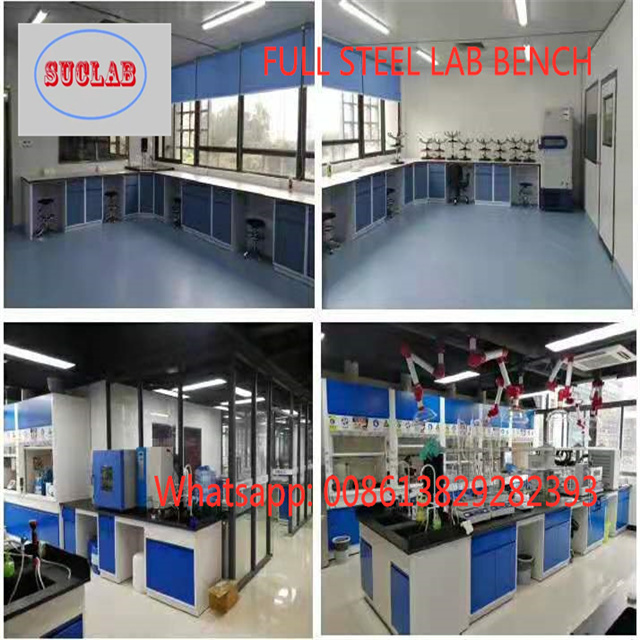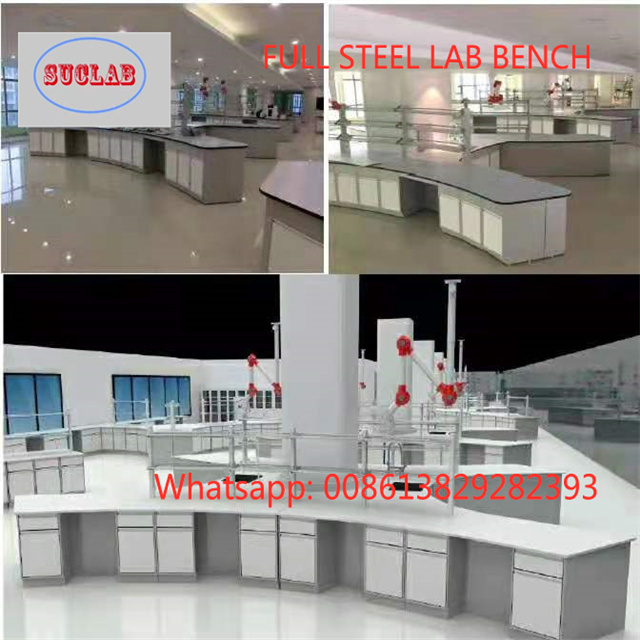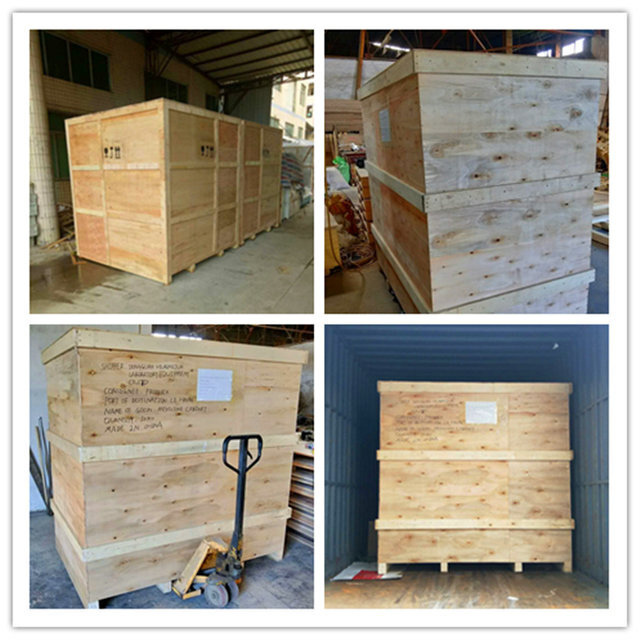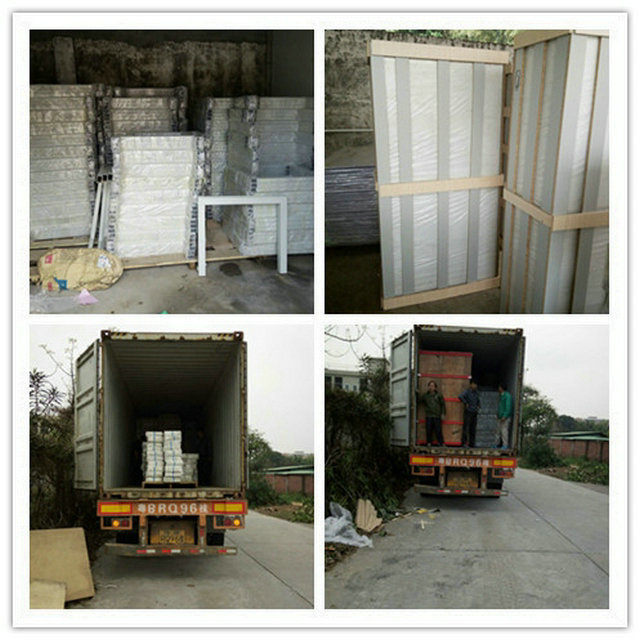 1.What is Minimum Order Quantity? 
At least 1 set/sets 
2.Do you have products in stocks? 
Yes, Laboratory fume cupboard, base cabient, storage cabinet and fitting.
3.How long is delivery time of goods?
At least 7 or 15 workdays after receiving the deposit.
4.What are the payment methods?
50% deposit in advance by T/T, 50% balance before delivery by T/T.
5.How long is the warranty?
About 2 years after delivery.
6.Do you provide overseas installation services?
Yes, we will arrange professional installer to install the goods according the requirement of our customers
General Use:

Commercial Furniture
Type:

Laboratory Furniture
Mail packing:

N
Application:

Office Building, Hospital, School, Workshop, Other, Laboratory Field
Design Style:

Modern
Material:

Metal
Metal Type:

steel
Place of Origin:

Guangdong, China
Brand Name:

SUCLAB
Model Number:

SLB02
Product name:

Lab Workbench
Size:

L*750/1500*850/900mm
Structure:

Floor Mounted Full Steel
Worktop:

Phenolic Epoxy Resin
Cabinet:

Cold-rolled Steel Coated
Color:

White,Blue or Customized
Feature:

Acid and Alkali Resistance
Packing:

Wooden Packing
Warranty:

2 Years

Your cart is currently empty.