SUCLAB
Hot Sale Metal Acid Alkali Resistance MDF Board Chemical Laboratory Storage Cabinets Suppliers
Hot Sale Metal Acid Akali Resistance MDF Board Chemical Laboratory Storage Cabinet Suppliers
Chemical Laboratory Storage Cabinets Suppliers Overview:
Medicine cabinet, it is specialized in storing some spare reagents and experimental raw
materials. And you need something you can use for a long time. This type of locker is
found in most laboratories.Appearance integrated, the overall beautiful and generous
without deformation, with strong compressive strength, safe and practical.
Chemical Laboratory Storage Cabinets Suppliers Description:
Material: 15mm medium density fiber board
Width/Depth/Height:900*450*1800mm
Door:15mm MDF board with pp handle
Door type:Swinging Sliding
Adjustable shelf:three layers on and two layers under
Load capacity of shelves:100KGS per shelf
Standard:SEFA 8M/CE/ISO
Chemical Laboratory Storage Cabinets Suppliers Application Situation:
Office, Factory, School, Home, Supermarket, Workshop, Warehouse,
Shopping mall,
Hospital, N
atatorium
, Bathing place, etc
Chemical Laboratory Storage Cabinets Suppliers Advantage:
1. The choice of middle and high grade laboratory, the process combination of steel skeleton
and essential cabinet, so that it has the characteristics of long service life.
2. It is beautiful, practical and not harmful to human body
3. The use efficiency of single cabinet is the highest and most convenient.
Chemical Laboratory Storage Cabinets Suppliers Assembling:
Easily assembled within 10 minutes.
Chemical Laboratory Storage Cabinets Suppliers Alarm:
Alarm device can identify: combustible gas (such as methane, acetylene, gas, hydrogen, etc.),
using special combustible gas detectors,air diffusion sampling, when the cut-off point to a concentration
of chip set, will automatically alert.

Detail Display: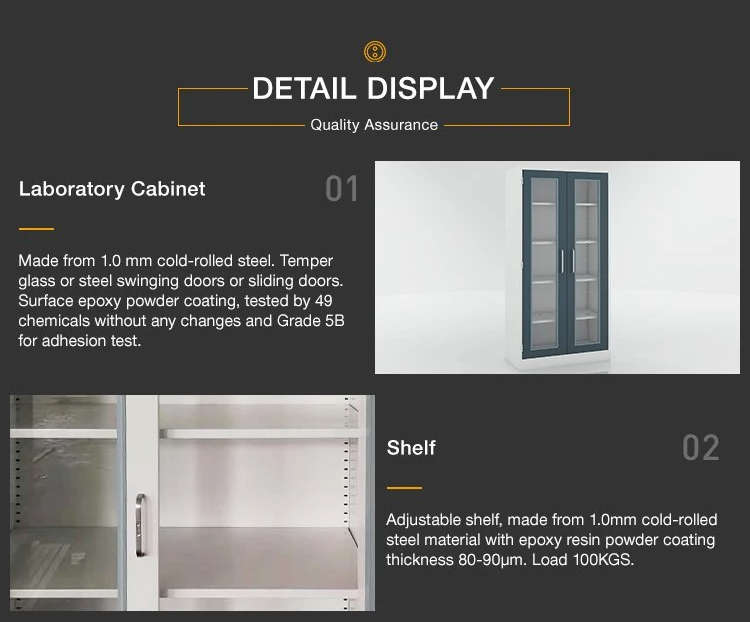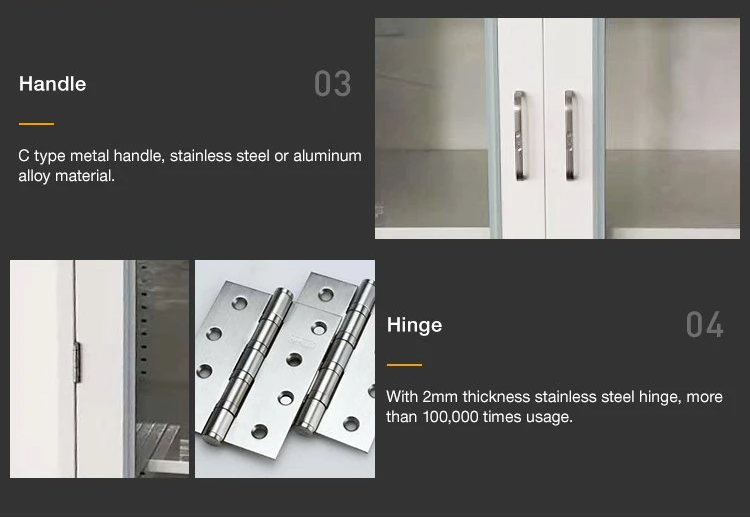 COMPANY PROFILE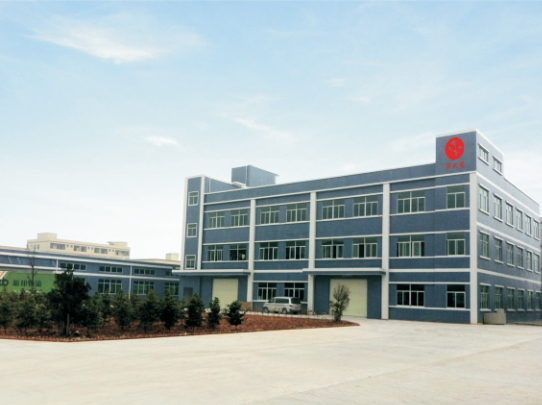 Jiangxi Huazhijun Technology Co., Ltd. and Dongguan Huazhijun Laboratory Equipment Co., Ltd.
are subsidiaries of Hong Kong Suceezz Group that It is located in Dongguan,Guangdong and
setted up in 2010.The group is a manufacturer specializing in the production and sales of laboratory
furniture and purification equipment, with 15 years of industry experience. Our main products include
laboratory furniture, laboratory fume hoods, laboratory function cabinets, laboratory accessories, pass
boxes, air showers,clean benches and laboratory related products.
For the convenience of customers, many branches and offices have been set up in many cities in the mainland,
and the products are sold to major cities in the country, Europe, America and other global regions. All employees
of the group will continue to forge ahead and cooperate sincerely with friends from all walks of life with excellent
quality and sincere heart for mutual benefit and win-win.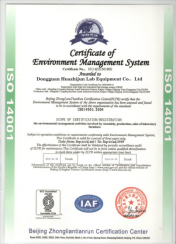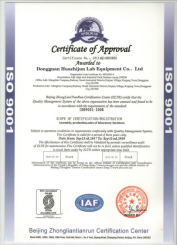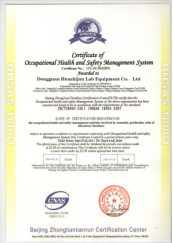 :
:
lab table:

Chemical Laboratory Storage Cabinet size: 900*450*1800mm,Chemical Laboratory Storage Cabinet materials: 15mm MDF Board,Chemical Laboratory Storage Cabinet deliver date:15days,Chemical Laboratory Storage Cabinet color:grey Blue black white(can customized),Chemical Laboratory Storage Cabinet using:chemical laboratory or school or hospital laboratory using,Chemical Laboratory Storage Cabinet shipping:by sea with wood box,Chemical Laboratory Storage Cabinet moq:5pcs,Chemical Laboratory Storage Cabinet type:lab furniture,Chemical Laboratory Storage Cabinet specification:acid and alkali resistance,corrosion resistance,chemical resistance,Chemical Laboratory Storage Cabinet handle: pp material

Your cart is currently empty.