SUCLAB
laboratory caseworks / laboratory caseowrks manufacturers/laboratory caseworks suppliers
laboratory caseworks / laboratory caseowrks manufacturers/laboratory caseworks suppliers
Laboratory caseworks Specifications:
worktop :
All steel central experimental table can be made of Shanghai solid core board, paste panel (epoxy resin board, phenolic resin board, granite, stainless steel table, ceramic, etc., for choice); The colors are black, off-white for customers to choose.
Fold edit this section cabinet body
All steel cabinets of the all-steel central experimental bench are made of 1.2mm thick high-quality cold-rolled steel plate as the base material mechanism, which is pickling and phosphating, and the surface is sprayed by electrostatic powder of epoxy resin. Overall stable and reasonable, acid and alkali corrosion resistance excellent. Framework: bearing beam of 60 * 40 mm cold-rolled rectangular pipe, both sides support column for the same specification steel tube compound cold rolled steel channel, Mosaic surface zinc plating color as rust pretreatment, pickling, phosphating and again after the carbon dioxide after cold welding combination with electrostatic powder spraying epoxy resin protective layer as the resistance to acid and alkali corrosion resistance, surface treatment, the coating adhesion by falling object crash test qualified, Static load bearing & GT; 250kg, support column can directly hang the cabinet, do not need to destroy the wall.
Laboratory caseworks reagent rack and laminates :1.2mm thick high-quality cold-rolled steel plate is formed by the mechanism of the base material, and the laminates are 10mm thick frosted glass, double-layer structure, with different height holes, and the height can be adjusted freely according to the actual needs.
Socket: Use laboratory safety products. It has dustproof, splash proof, waterproof, acid and alkali proof properties. The material is PC material fire retardant.
Slide RAIL: THE INTRODUCTION of German technology, three heavy BALL BEARING rail, strong bearing, good sliding performance, no noise.
Hinge: Imported British technology, 175° high quality chrome plated steel hinge.
Handle: A word dark handle, aluminum alloy /PVC.
Water tank: laboratory special high quality PP water tank, good acid and alkaline resistance.
Nozzle: laboratory special water nozzle, copper porcelain spool, the whole surface is sprayed by electrostatic powder of epoxy resin. Three MOUTH LABORATORY BIBCOCK: LABORATORY SPECIAL THREE MOUTH LABORATORY BIBCOCK, COPPER MATERIAL, THE SURFACE BY EPOXY SPRAYING treatment, can prevent acid AND alkali and rust.
Adjustable combined anchor: with anti-slip, shock absorption, acid and alkali resistance, corrosion resistance, strong bearing capacity and other characteristics.

1.Jiangxi Huazhijun Technology Co.,Ltd is a Manufacturer that focused on laboratory equipment and laboratory eqgiuipment R & D, design,sales and installation.

2.SUCLAB laboratory furniture is widely used in chemical, biolocal, organic synthesis, analysis and testing, and pharmaceutical manufacturing.

3.Huazhijun factory has advanced production equipment, first-class technical personnel, strict production process, perfect after-sales service, as well as adhere to the idea"responsibility is a guarantee of quality, the quality is the life of brand", combining the advanced technology at home and abroad.
Advantage :1.Directly manufacturing factory with competitive price and quality control,we check all material when we start to bulk product productions
2.Professional advice to help you purchase the products you wanted
3.Professional export service team servers in the deal
4.Customization service is available ,OEM business is appreciated
5.We will inspect and test all products material carefully to ensure no damage and lost
6.The success of our cooperation can be guaranteed for our company is a credible and honest partner.
Product description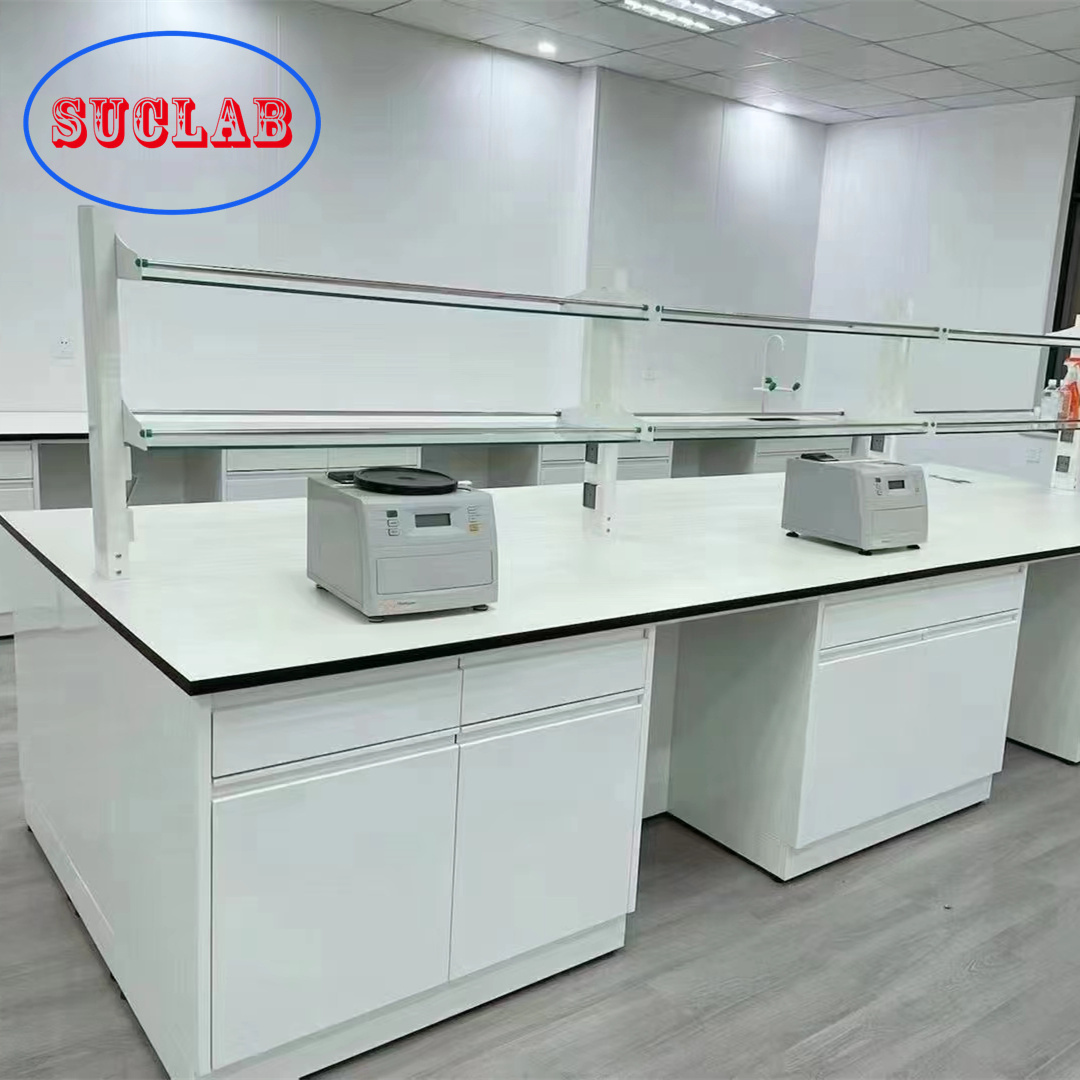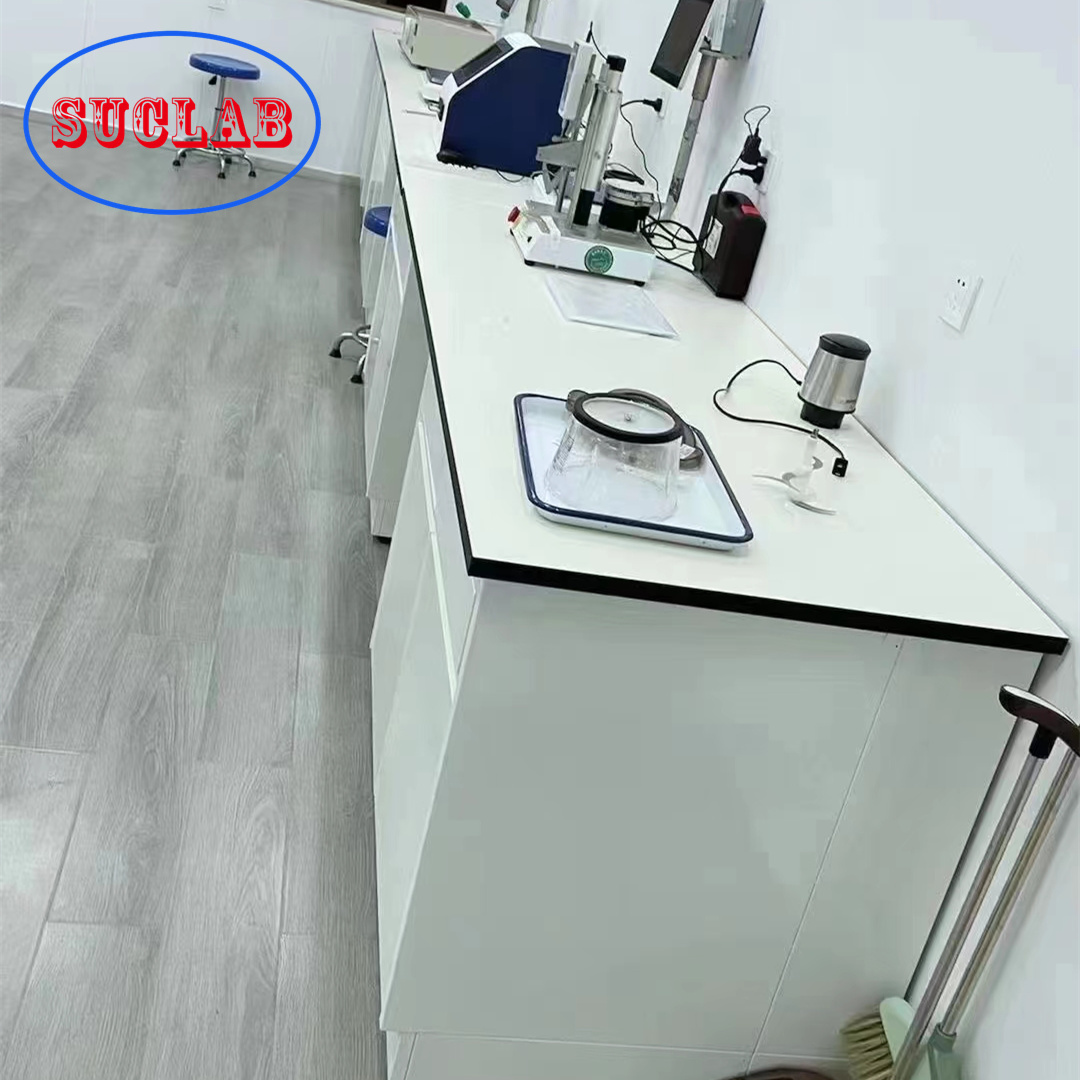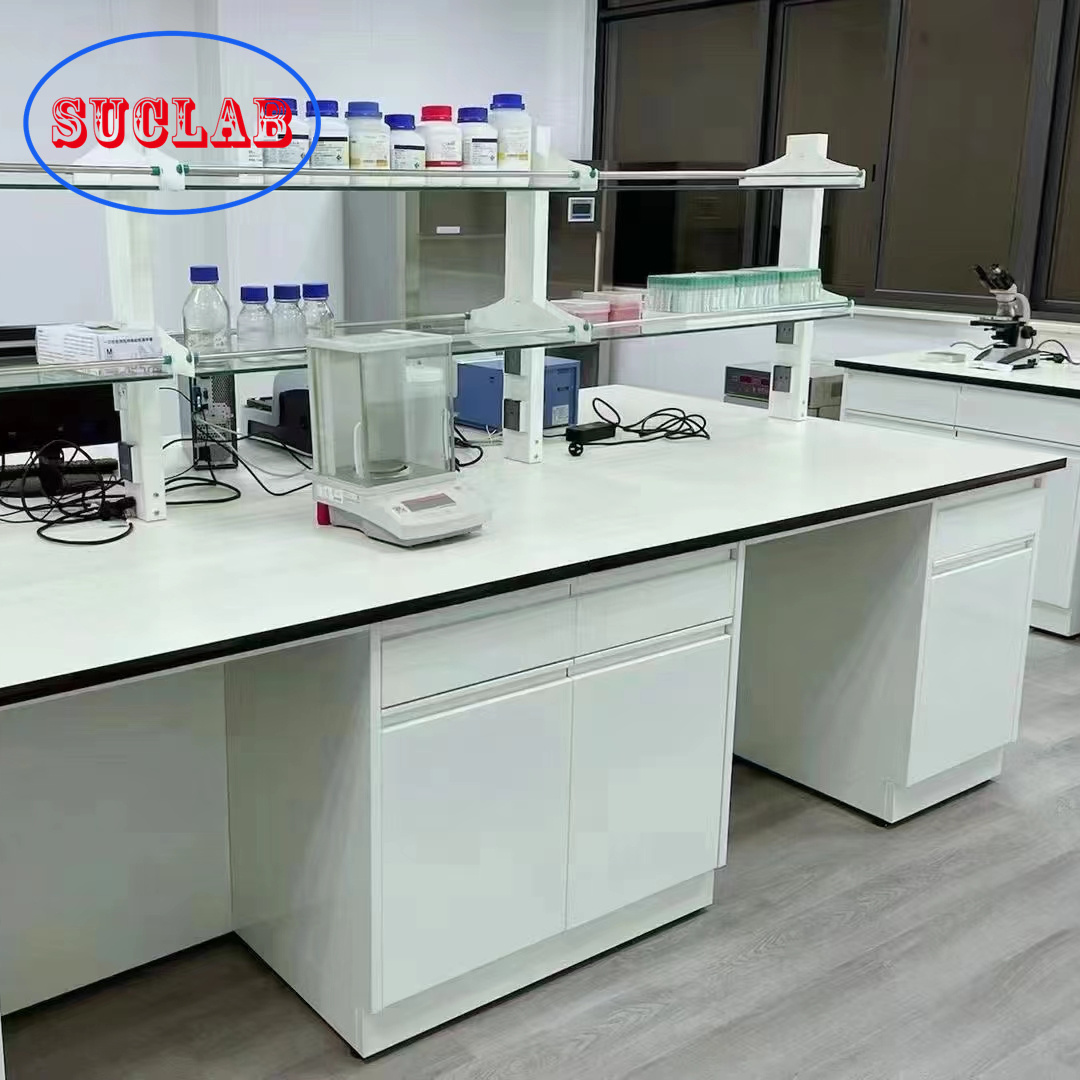 laboratory caseworks:

laboratory caseworks size: 1000*850*750mm,laboratory caseworks materials: steel wood,laboratory caseworks delivery date:15days,laboratory caseworks color: customized,laboratory caseworks using,laboratory caseworks wood box,laboratory caseworks MOQ:5pcs,lab bench accessories:eye wash,reagent shelve,fume exhaust and etc,lab bench specification:acid and alkali resistance,corrosion resistance,chemical resistance,lab bench top: phenolic resin /epoxy resin/ceramic worktop

Your cart is currently empty.