SUCLAB
laboratory workbench/ laboratory workbench manufacturers/laboratory workbench suppliers
laboratory workbench/ laboratory workbench manufacturers/laboratory workbench suppliers
Laboratory Workbench Specifications :

Steel Wood laboratory workbench with wood drawers and wood doors: (1) Choicing laboratory workbench worktop : A. 12.7/16/ 19/ 25mm thickness chemical resistant phenolic resin worktop. B. 15/19/25mm thickness epoxy resin olate worktop.. C. 20mm thickness ceramic plate worktop.. (2) Laboratory Workbench Dimension: Lab Island Bench: Length*1500*850/900mm Lab Wall Bench: Length*750*850/900mm (3) Laboratory Workbench Body: 1.0 mm thickness best quality cold-rolled steel, coated with epoxy powder for high temperature.. (4)Lbaoratory Workbench Cabinet: 15mm best quality MDF with melamine plate; Doors are made by 18mm thickness MDF with 2.0 PVC edging made. Laboratory Workbench Acesories : (1) Reagent shelf: *The main frame is made of cold-rolled steel with 1.5mm thickness, coated with epoxy powder for high temperature . The shelf is made of reinforce glass with 10mm thickness and stainless steel tube to be guardrail and can be adjustable. *OR all wood reagent shelf; (2)Sink: PP sink or FRP sink. (3) Pegboard and peg stick as blow: A. Pegboard and peg stick, both made of PP. B. Pegboard, made of solid core PP board; peg stick, made of PP. (4) Water faucet: with international ceramic valve core featured to slow down water pressure. The surface is coated with epoxy resin power. Laboratory Workbench Feature

Knocked down structure; OEM is acceped; Product Specification / Models wall bench L*750*850mm island bench L*1500*850mm Application / Models Our products serve laboratory environments in manufacturing, health care, chemical, food research, pharmaceutical and university facilities worldwide.

Other Information

FAQ: I don't like the design, can you produce according to our requirements? No problem, send us your requirements. What is the delivery time for OEM? Normally, it's 20days. We will let you know when we quote. What should we do if your products can't meet our requirements? Before mass production, we will offer CAD drawing with details for confirmation; We can provide sample for checking; If our products are not same with CAD drawings or sample, we will have no conditions to compensate you for your loss. What shall we do if you can't finish our products within time? Don't worry, we will pay all the losses if we can't delivery within contract time. Can you keep our design secret? Absolutely. We can sign the contract with you.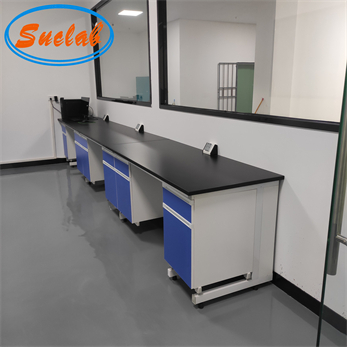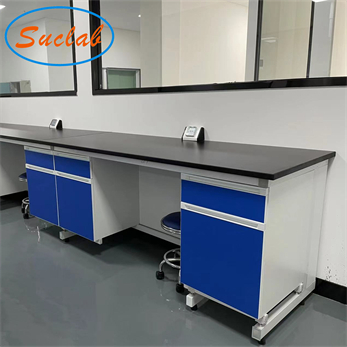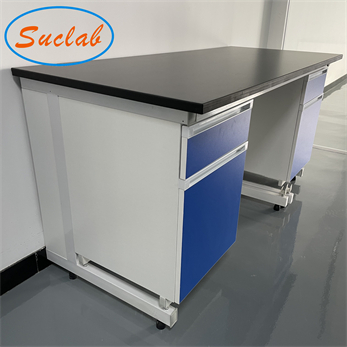 laboratory workbench:

laboratory workbench size: 1000*850*750mm,laboratory workbench materials: steel wood,laboratory workbench delivery date:15days,laboratory workbench color: customized,laboratory workbench using,laboratory workbench wood box,laboratory workbench MOQ:5pcs,laboratory workbench accessories:eye wash,reagent shelve,fume exhaust and etc,laboratory workbench specification:acid and alkali resistance,corrosion resistance,chemical resistance,laboratory workbench top: phenolic resin /epoxy resin/ceramic worktop

Your cart is currently empty.