SUCLAB
Low Quotation Steel Wood Good Acid Alkali Resistance Modular Customized Laboratory workbench Design
Low Quotation Steel Wood Good Acid Alkali Resistance Modular Customized Laboratory Furniture Design

Steel Wood Modular Laboratory Furniture Design Overview:
Steel-wood structure is the preferred structure type for modern laboratories. Steel-wood
structure has high-strength bearing capacity, good flexibility, excellent corrosion resistance,
user-friendly trial space, convenient operation and convenient maintenance.

Flexible function Flexible functional lab furniture is widely acceptable and
nice evaluation all over the world
Countertop part:
The steel and wood central test bench can be made of solid core board and veneer board
(epoxy resin board, phenolic resin board, granite, stainless steel table, ceramics, etc., to
choose from); the colors are black, gray and white for customers to choose.
Steel Wood Modular Laboratory Furniture Design Framework Material :
standard 60 ×40 ×1.5mm square steel tube spraying epoxy resin powder coating.
other request by customer is available.
Steel Wood Modular Laboratory Furniture Design Body Material:
1.0mm/1.2mm/1.5mm cold-roll steel sheet/stainless steel/galvanized steel sheet/PP
(polypropylene)/FRP(fiber reinforce plastic) all available.Plywood,MDF,HPL also can
choice for the cabinet body.


Steel Wood Modular Laboratory Furniture Design color:
Customer optional. (ContactSuclab for the color sample!!!)

Steel Wood Modular Laboratory Furniture Design Cabinet:
For a better appearance and high efficient working station,we suggest lab furniture
provide some cabinet.our standard cabinet size is 400 ×450 ×600,600 ×450 ×600.other
cabinet size should be customized and approval.
COMPANY PROFILE
Jiangxi Huazhijun Technology Co., Ltd. and Dongguan Huazhijun Laboratory Equipment Co., Ltd.
are subsidiaries of Hong Kong Suceezz Group that It is located in Dongguan,Guangdong and
setted up in 2010.The group is a manufacturer specializing in the production and sales of laboratory
furniture and purification equipment, with 15 years of industry experience. Our main products include
laboratory furniture, laboratory fume hoods, laboratory function cabinets, laboratory accessories, pass
boxes, air showers,clean benches and laboratory related products.
For the convenience of customers, many branches and offices have been set up in many cities in the mainland,
and the products are sold to major cities in the country, Europe, America and other global regions. All employees
of the group will continue to forge ahead and cooperate sincerely with friends from all walks of life with excellent
quality and sincere heart for mutual benefit and win-win.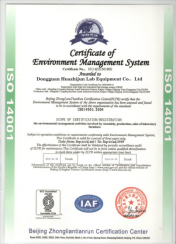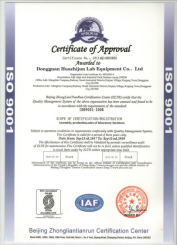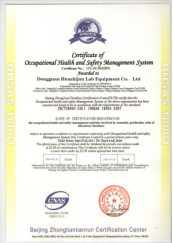 lab table:

modular lab workbench size: 3000*500*900mm,modular lab workbench materials: steel wood,modular lab workbench deliver date:15days,modular lab workbench color:grey black white(can customized),modular lab workbench using:chemical laboratory or school or hospital laboratory using,modular lab workbench shipping:by sea with wood pass box,modular lab workbench moq:5pcs,modular lab workbench accessories:single faced pegboard pp sink eye wash and etc.,modular lab workbench specification:acid and alkali resistance,modular lab workbench top: phenolic epoxy resin ceramics worktop

Your cart is currently empty.