laboratoryworkbench
Special Hot Selling All Steel C Frame Mobile Microbiology Dental Lab Bench

Product Name

Laboratory Bench

Material

1.0mm thick cold rolled steel plate

Dimension

(Customized)L*750/1500W*850H(mm)

Worktop

Using laboratory special 20mm thick ceramic countertop, Resistance to acid, alkali, corrosion resistance.

Frame

C-Frame steel structure,60 x 40 x 1.5mm rectangular square steel tube spraying epoxy resin powder, all the steel parts spraying epoxy resin powder.

                                                                                                                                               Smooth, not to hurt the hand,inside a front and a back upright post, with reinforcements, in order to increase the bearing capacity and the cabinet of impact resistance.

Cabinet

Each spare parts according to the different weight bearing with different thickness of high quality cold-rolled steel plate for material, surface after pickling, phosphating, uniform gray white epoxy spray, beautiful appearance, special force position required stiffener, its carrying capacity and anti impact capability can achieve laboratory use requirements.

Door and Drawer  Panel

Using internal and external double-layer structure, the drawer for cold-rolled steel sheet through integral forming, support bearing capacity is strong, After the seal plate bending,connected to the outer panel of the drawer via drilling screws, All blend into one harmonious whole. appearance, elegant appearance.

Bottom Plate of the Cabinet

Cold rolled steel through integral forming is added in the reinforcement, in order to strengthen its bearing capacity,preventing plate from stress and deformation.

Handle

According to customer demands with plastic inner concave buckle or alloy matt handle, beautiful appearance, humanized design. The cabinet body can be completely empty opened, not the middle bracket. The cabinet with integrated forming active board adjusting device, movable board can be continuously step adjustabled.

Door Meader

With touch beads, can clamp the door anti-collision glue, prevent shut the door when the drawer collision, wear surface spraying layer and noise.

Movable Back Board

Using movable type, free disassembly lifting type structure, and is convenient for the maintenance of water, electricity, gas pipelines in use process etc.

Movable Laminate

Add stiffener, to strengthen its load-bearing capacity, prevent the plate deformation, steel plates with pin, can be freely disassembled, also can adjust the height.

Hinges

175° all open type hinge, corrosion protection, no noise, do not rebound, good strength, not broken, long life and other characteristics.

Slide Way

Excellent silencing rails, to ensure that the drawer is fully opened, the load-bearing and deformation. The drawer is not only the daily switch without noise, more make the stocky firmly, not easily deformed.

Adjustable Feet

Free disassembly, step by step continuous height adjustment.

Bumper

When shutting the door and drawer,to prevent collision,wear surface spraying layer and noise.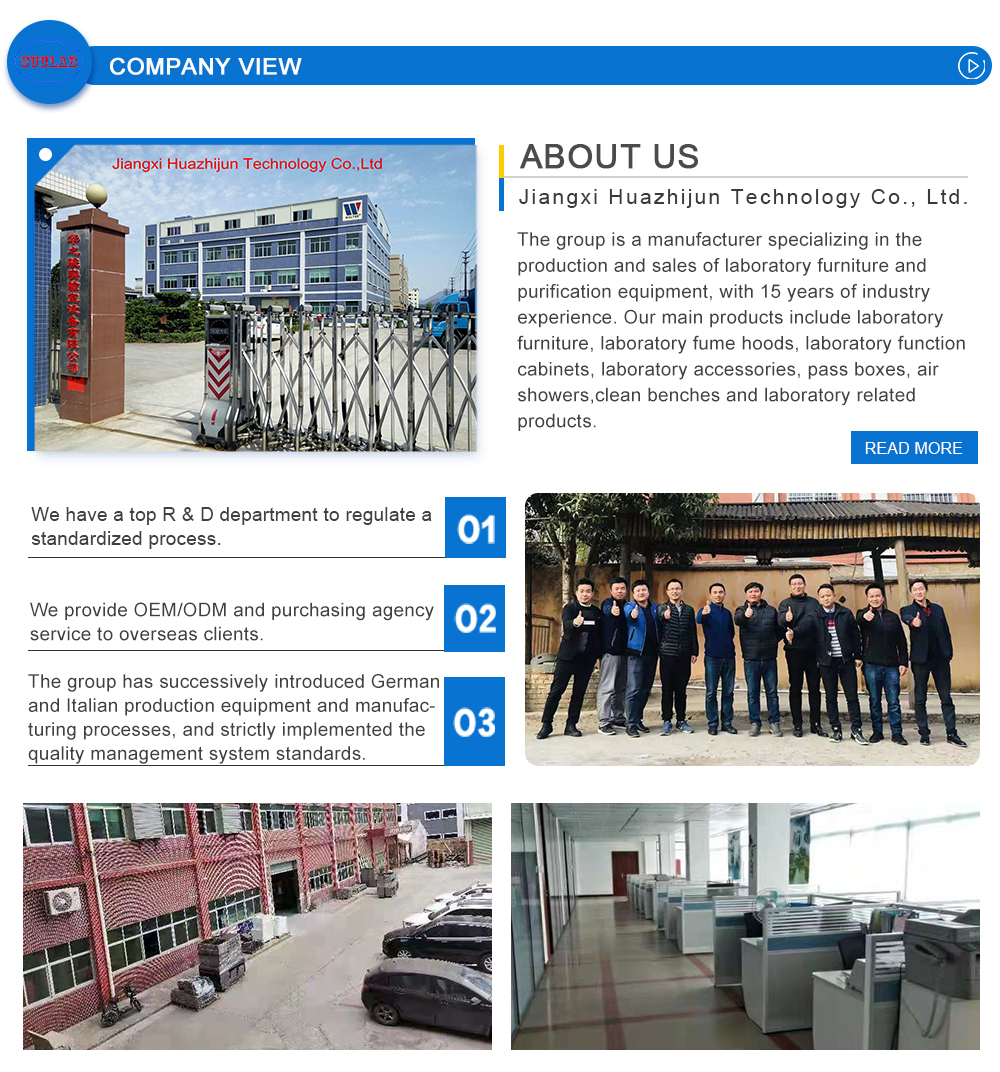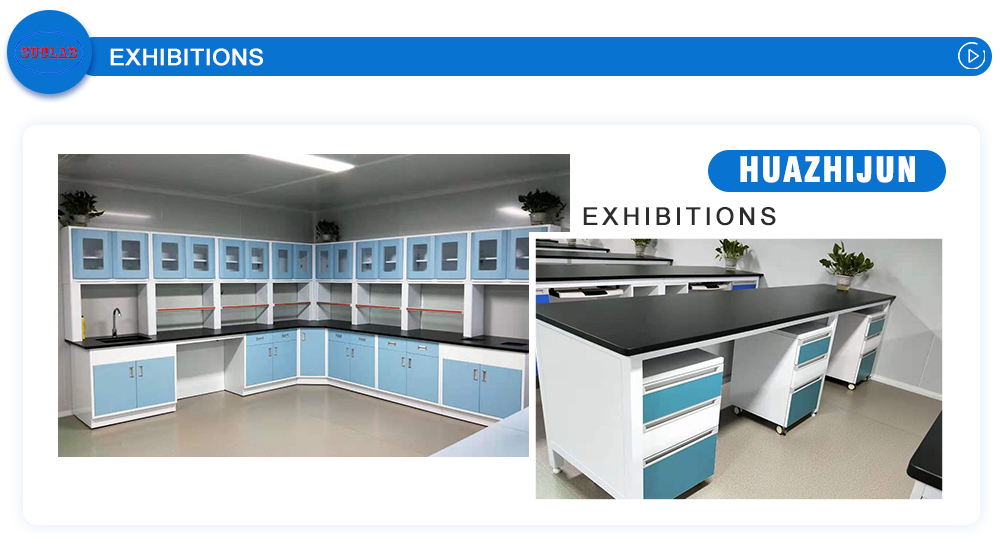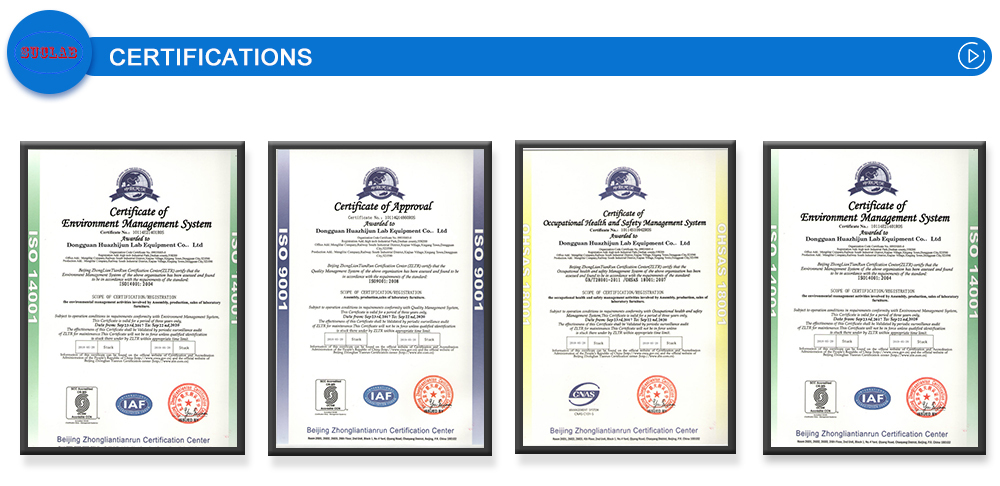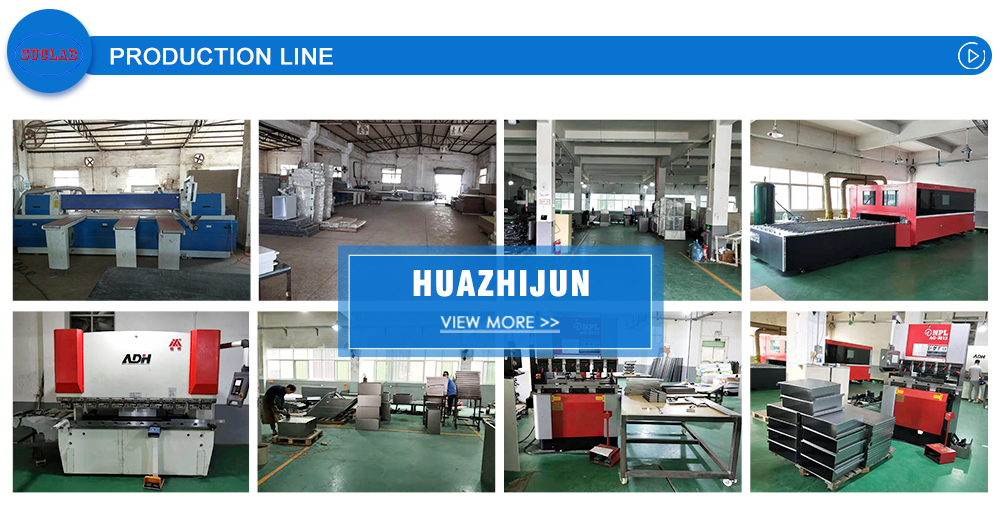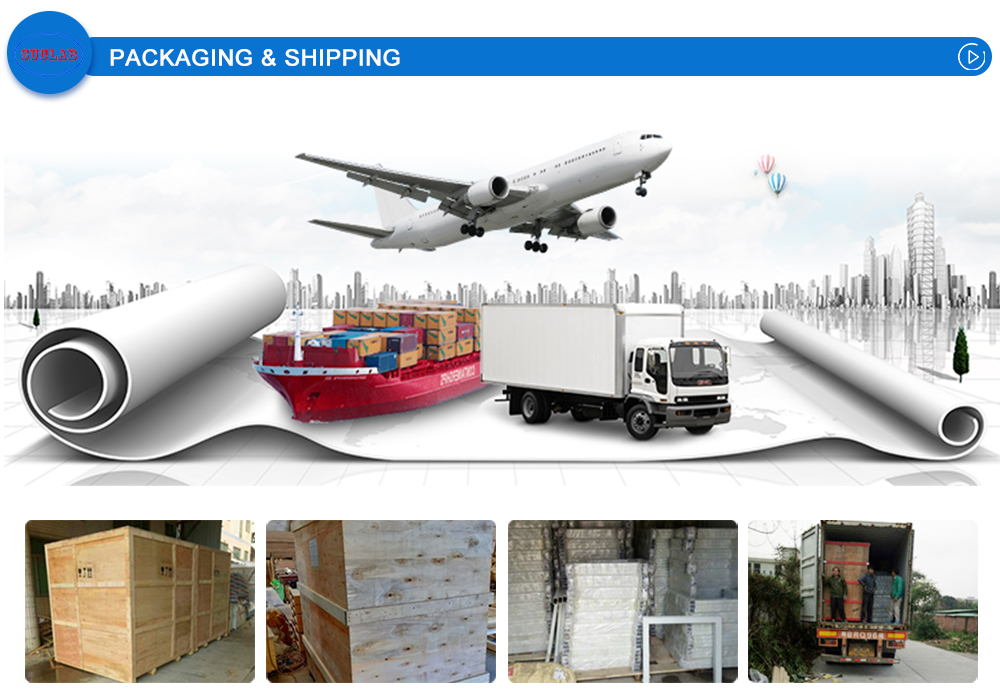 1.What is Minimum Order Quantity?
At least 1 set/sets.
2.Do you have products in stocks?
Yes, Laboratory fume cupboard, base cabient, storage cabinet and fitting.
3.How long is delivery time of goods?
At least 7 or 15 workdays after receiving the deposit.
4.What are the payment methods?                                                  
50% deposit in advance by T/T, 50% balance before delivery by T/T.
5.How long is the warranty?
About 2 years after delivery.
6.Do you provide overseas installation services?
Yes, we will arrange professional installer to install the goods according the requirement of our customers.
General Use:

Commercial Furniture, Commercial Furniture
Type:

Laboratory Furniture, Laboratory Furniture
Mail packing:

N
Application:

Hospital, School, Workshop, Hospital, School, Workshop
Design Style:

Modern
Material:

steel tube and 1.0mm thick cold rolled steel plate
Place of Origin:

Guangdong, China
Brand Name:

SUCLAB
Model Number:

HZJ-SLB02
Metal Type:

steel tube and 1.0mm thick cold rolled steel plate
Accessory:

Water/gas tap, cup sink
Structure:

C-Frame structure
Handle:

aluminum alloy or steel handle
Hinge:

304 Stainless steel
Color:

Grey White/blue
MOQ:

1

Your cart is currently empty.